A victory for good science and people power over whaling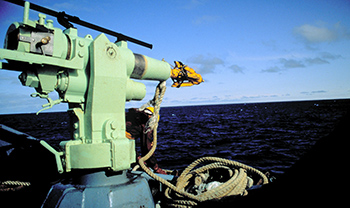 It's been a busy few weeks in the world of whaling.
In a victory for good science and people power, it appears the Republic of Korea has drawn back from plans to go scientific whaling.
The idea was first mooted by South Korea back at the International Whaling Commission (IWC) meeting in July. In the last few days, over 100,000 people from around the world, including many International Fund for Animal Welfare supporters, bombarded the Korean Prime Minister to urge him not to go ahead with this folly.
This week saw the deadline pass for Korea to submit scientific whaling plans to the IWC.
It seems the minke whales of the north Pacific have dodged a bullet (or harpoon).
Korea has opted instead to pursue non-lethal research, a decision that should be commended.
Whaling in the name of science is unnecessary and killing whales for commercial purposes is a proven ethical, ecological and economic loser in the 21st Century.
Korea's laudable decision is in sharp contrast to that of Japan.
Japan's whaling fleet looks set to depart imminently, once again destined for the pristine waters of the Southern Ocean Whale Sanctuary where they will set their harpoons on over 1,000 whales.
This is despite recent polling, commissioned by IFAW, showing the people of Japan have lost their appetite for whale meat; a staggering 88.8% of Japanese people have not bought whale meat in the last year.
The poll also showed that, despite the propaganda and protestations of the Japanese government, public support for whaling in Japan is surprisingly low.
Even more interestingly, the poll showed widespread opposition, from both those for and against whaling, to the use of taxpayers' money to prop up the dying whaling industry; 85% of those surveyed expressed opposition to the use of billions of taxpayers' yen to build a new factory ship for whaling.
The Government of Japan's stubbornness, in face of public indifference at home and outrage abroad, has also led to the New Zealand government joining with Australia in its case against Japanese whaling at the International Court of Justice.
As with all courts it is a slow process and the case is unlikely to be heard until the middle of next year at the earliest.
For those whales in the sights of Japanese harpoons that case can't come soon enough.
--MC
P.S. In case those of you in Australia missed it, Channel Ten's The Project interviewed me on the issue of whaling last night. You can watch it here.