how ifaw is helping animals and people during the Ukraine crisis
how ifaw is helping animals and people during the Ukraine crisis
ifaw has helped more than 75,000 animals in Ukraine over the past six months
As IFAW passes the six-month mark of giving aid to animals and people in Ukraine, we are actively expanding our efforts. To date, we have issued 63 grants worth a total of over US$1M to local organizations. That money has helped more than 75,000 companion and wild animals. Here are a few examples of what local grantees have done with funds from IFAW:
Feed 6,000 pets. U-Hearts Foundation was one of IFAW's first grant recipients in Ukraine. With the funds, U-Hearts purchased 20 tons of pet food, which they've been distributing across the country.

Transport 3,873 animals and 9,057 people. Enjoying Life is a humanitarian organization that works with suppliers to ensure fuel will be available for evacuation routes amid fuel shortages in Ukraine. When some transporters were unable to evacuate pets along with their families, Enjoying Life organized transport that could include animals and provided people in need with carriers and animal food. IFAW gave the organization funding to cover the cost of fuel and supplies.

Buy animal carriers and pet food. Save the Dogs has been helping animals impacted by the Ukraine war in various ways. Earlier in the year, the organization had staff posted at the Isaccea border crossing handing out pet food, leashes, and collars to refugees arriving from Ukraine—many of whom carried their cats and dogs in their arms or tucked into their jackets. Funding from IFAW helped the organization buy animal carriers, along with 223 tons food, which they have distributed to refugees struggling to feed their pets.

Care for ill and senior dogs. Shelter Sotnitskoe cares for many chronically ill and senior dogs that were abandoned in Ukraine. With the help of an IFAW grant, the shelter was able to hire refugee workers who had lost their homes and means of survival during the war. The funding also supported the purchase of animal food, supplies and veterinary care.

Thanks to overwhelming support from people around the world, IFAW's work and that of our partners continues to make a difference for the animals and people impacted by the war in Ukraine.
To learn more about how many animals we have been able to help to date, how we distribute funds raised, and our next steps, please read this FAQ about our work.

help save more animals


timeline of updates from Ukraine >>

IFAW's "blue tent" at the Ukraine-Poland border
July 8, 2022
Our "blue tent" closes, but the work continues
May 31, 2022
ifaw on CNN International's "First Move with Julia Chatterley"
May 10, 2022
Helping refugees and pets at the "blue tent"
April 26, 2022
Supporting a bat rehabilitation center
April 13, 2022
Alina's story
April 6, 2022
Managing an animal service station at the border
April 1, 2022
Refugee stories from the border
March 25, 2022
Helping Ukrainian refugees and animals at the Ukraine-Poland border
March 19, 2022
Shelter destruction in Berdyansk
March 17, 2022
IFAW deploys to Poland
March 13, 2022
Supporting a bear rehabilitation center
March 8, 2022
Caring for wildlife at the Poznań Zoo
March 4, 2022
A grant to World Central Kitchen
March 3, 2022
Shelter partners in Ukraine receive emergency funds
March 1, 2022
Shelter damage in Gorlovka
February 27, 2022
Preparing to rush emergency aid to Ukrainian shelter partners
February 24, 2022
See how ifaw supported Shelter Pif in 2015
February 24, 2022
2015 footage: IFAW supports Shelter Pif in Donetsk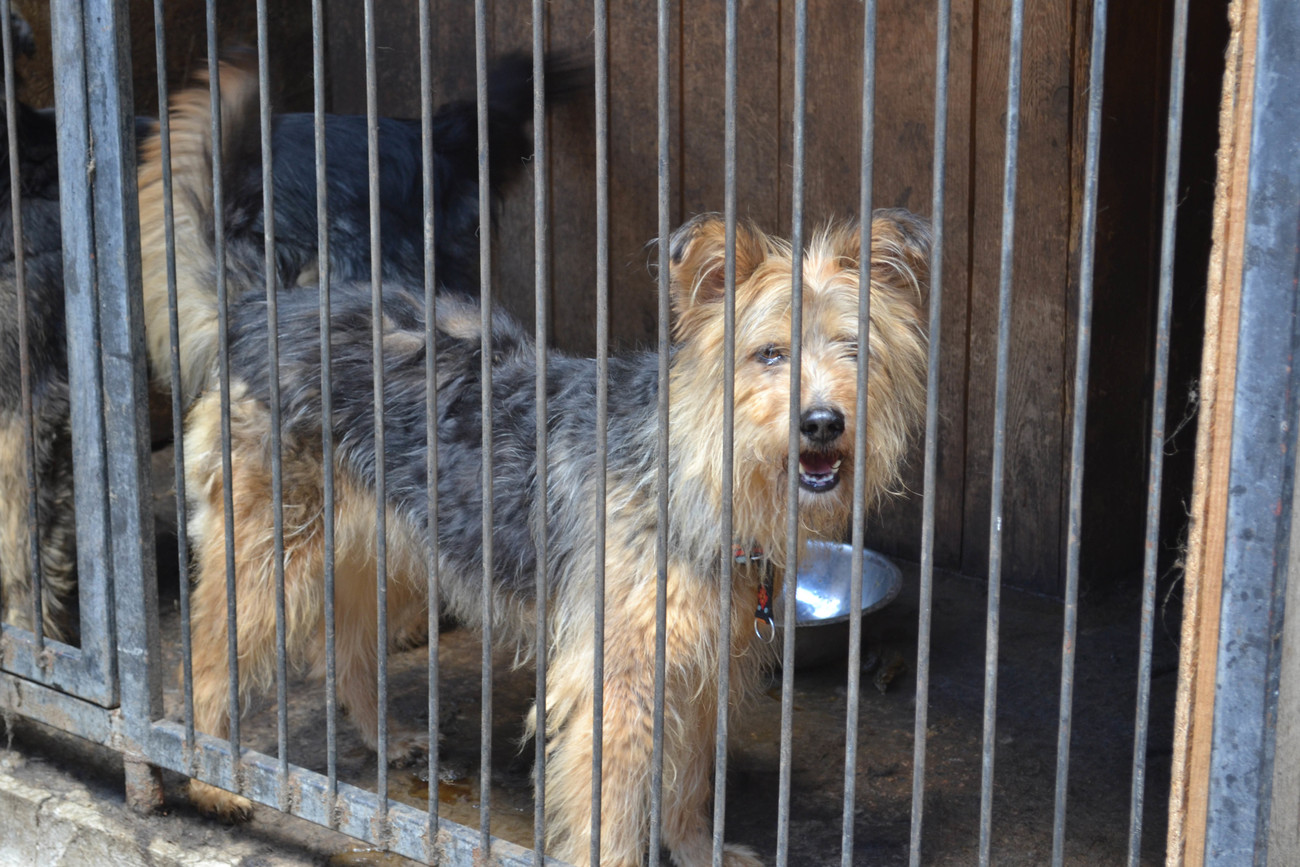 every problem has a solution, every solution needs support.
The problems we face are urgent, complicated, and resistant to change. Real solutions demand creativity, hard work, and involvement from people like you.