"Operation Wild Web": Selling wildlife online doesn't pay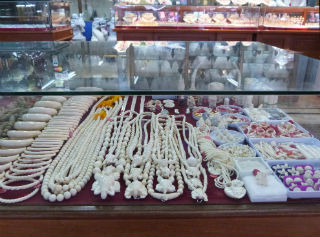 The Internet has become the world's largest marketplace. Buyers and sellers can find almost anything they want and purchase it with the click of a button, even wildlife and wildlife products.
Today, the U.S. Fish and Wildlife Service (USFWS) announced the results of "Operation Wild Web"—a coordinated undercover law enforcement operation which sought to bring illegal wildlife traffickers to justice. IFAW worked alongside the Feds to find these criminals.
Last summer, IFAW employees worked with USFWS to search marketplaces, forums and classified ads on the Internet for suspicious wildlife sales and report activities to taskforce team leaders around the country. The results were astounding: after just 14 days of tracking, "Operation Wild Web" netted 154 "buy/busts"—30 involving Federal wildlife crimes and 124 for violations of State wildlife laws.
Officials seized the pelts of endangered big cats such as Sumatran tiger, leopard and jaguar; live migratory birds and migratory bird mounts; sea turtle shells and sea turtle skin boots; whale teeth; and elephant and walrus ivory.
IFAW is proud to have been a part of this investigation. We have studied, reported on, and campaigned against illegal online wildlife trafficking for years. Our report, Killing with Keystrokes: An Investigation of the Illegal Wildlife Trade on the World Wide Web, led eBay to ban the sale of all animal ivory on its sites in 2008. We know too that sales of ivory and other illegal wildlife products support international networks of organized crime and terrorism; a new report by IFAW entitled Criminal Nature: The Global Security Implications of the Illegal Wildlife Trade discusses the threats posed by the estimated $19 billion flowing each year through the illegal wildlife trade.
We applaud the efforts of USFWS and IFAW volunteers—this successful example of cooperation between the state and a non-governmental organization is truly encouraging. Even so, the Internet remains a dangerous place for wildlife. The wildlife products bought online present real-world ethical and criminal threats. Consider signing IFAW's Think Twice pledge: when in doubt, don't buy. Illegal online wildlife trafficking doesn't pay for animals, and it shouldn't pay for criminals.
-JF