On eve of film fest screenings, Huntwatch director reflects on challenge
Three years ago, I took a job to direct a feature documentary film called Huntwatch. I didn't know it at the time, but it would turn out to be the most challenging project that I have ever been involved with.
I first heard of the plan to make a film about the Canadian commercial seal hunt when the producers interviewed me for the job and they showed me a rough cut of a scene. It was an incredibly powerful moment from the 1970's between a cameraman, a seal, and a seal hunter. The cameraman was filming the baby seal from about ten feet away. A hunter walked right up, ignored the cameraman and killed the seal with a club. After he was finished, the hunter turned to the camera and said, "There are some things a man should never do." It was such an intimate and powerful scene that raised so many questions… it stuck with me. I couldn't stop thinking about it on my drive home. I knew right away that I wanted to be a part of this film and this scene was how I was going to open the movie.
From the very beginning, the challenge of making Huntwatch was enormous. First, we were dealing with an intensely emotional subject matter. We had to make sure we weren't overwhelming the audience with the horrors of the hunt. Second, we were up against a mountain of footage. IFAW has been documenting the seal hunt for almost 50 years, so the archive is absolutely massive. Trying to sort through all of this footage to find the hidden gems took time. And finally, we had to weave this footage into an entertaining narrative that would keep people on the edge of their seats. This was difficult because the bulk of the footage was never intended to be stitched together as one long-form documentary.
Despite this uphill battle, we made it, and I am incredibly proud of our team for the film that emerged. I can say that it evolved from the most difficult to the most rewarding project that I have ever been a part of.
Huntwatch premiered in New York City in November at DOC NYC (America's largest documentary film festival).
And now I am thrilled to announce Huntwatch is featuring in three more festivals starting this Friday in Santa Barbara, CA where it has already been named one of the top 30 "Must-See Movies" out of a group of more than 200 films.
Santa Barbara International Film Festival (California): sbiff.org/huntwatch
Friday 02/12/2016 – 10:20 AM – Fiesta 2
Saturday 02/13/2016 – 1:20 PM – Fiesta 2
Sedona International Film Festival (Arizona): sedonafilmfestival.org
Monday 02/22/2016 - 9:15 PM - Harkins Sedona Theatre 5
Wednesday 02/24/2016 - 12:15 PM - Harkins Sedona Theatre 5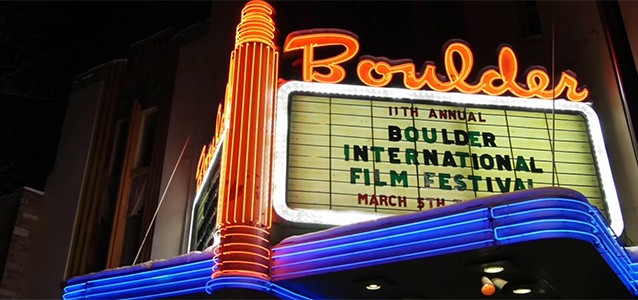 Boulder International Film Festival (Colorado): biff1.com
Saturday 03/05/2016 – 2:30 PM – First United Methodist Church
Showing in film festivals is an important first step for any film. They provide a venue for an engaged audience to interact with the filmmakers in panels and forums after the screening. These opportunities can translate into a grassroots following on social media giving the film momentum in the marketplace. The end goal is to get picked up for distribution and broadcast on TV and in the digital space to reach the largest audience possible. Right now, our film is building this audience and has a lot of energy moving it forward. Please come out to see Huntwatch at a festival near you. I hope to see you there!
-- BB
Help us spread the word on social media and keep up to date on future screenings here: facebook.com/huntwatch; twitter.com/huntwatchfilm