we're transforming what it means to be a woman ranger
we're transforming what it means to be a woman ranger
Team Lioness is forging a new path for women rangers in Kenya.
Problem
Maasai women in Kenya are deeply connected to their communities and land, making them key proponents to local conservation efforts. They have insider knowledge and unique perspectives to offer male ranger units, but lack opportunities to get involved on a professional level.

Solutions
In 2019, our tenBoma wildlife security team created Team Lioness: one of the first all-women ranger units in Kenya. Chosen based on leadership, academic achievements, and integrity, the team of eight young Maasai women are defying constraining social norms and creating new opportunities for women.
Based under the Olgulului Community Wildlife Rangers (OCWR) on the border of Tanzania and Kenya, team Lioness protects the traditional community land that surrounds Amboseli National Park. The rangers serve as the first line of defense against the poaching and retaliatory killing of elephants, lions, giraffes, cheetahs, and other iconic wildlife who frequent the land's wildlife corridors.

The Team Lioness rangers are the first women in the history of their families to secure employment.
Watch the video below to hear from the rangers and learn more about their impact on wildlife and Maasai communities.

Team Lioness: Women rangers protecting Africa's wildlife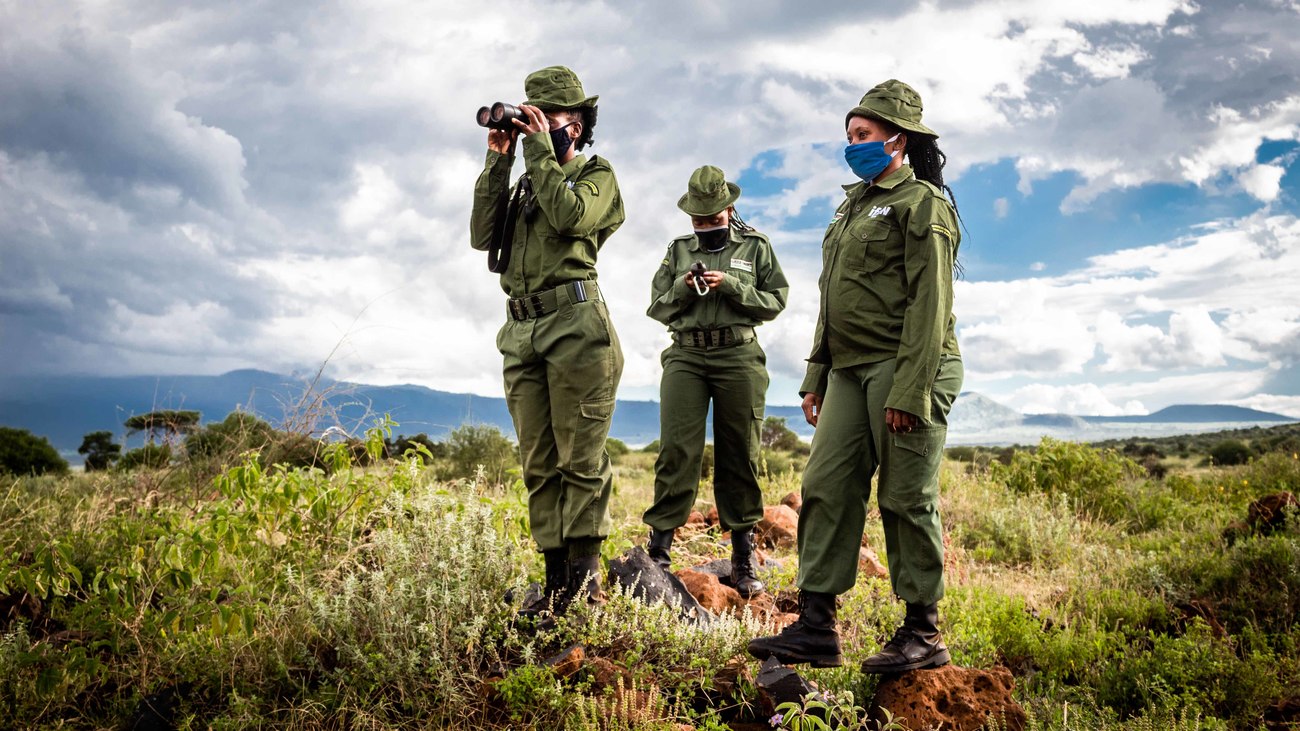 Every problem has a solution, every solution needs support.

The problems we face are urgent, complicated, and resistant to change. Real solutions demand creativity, hard work, and involvement from people like you.