community engagement
community engagement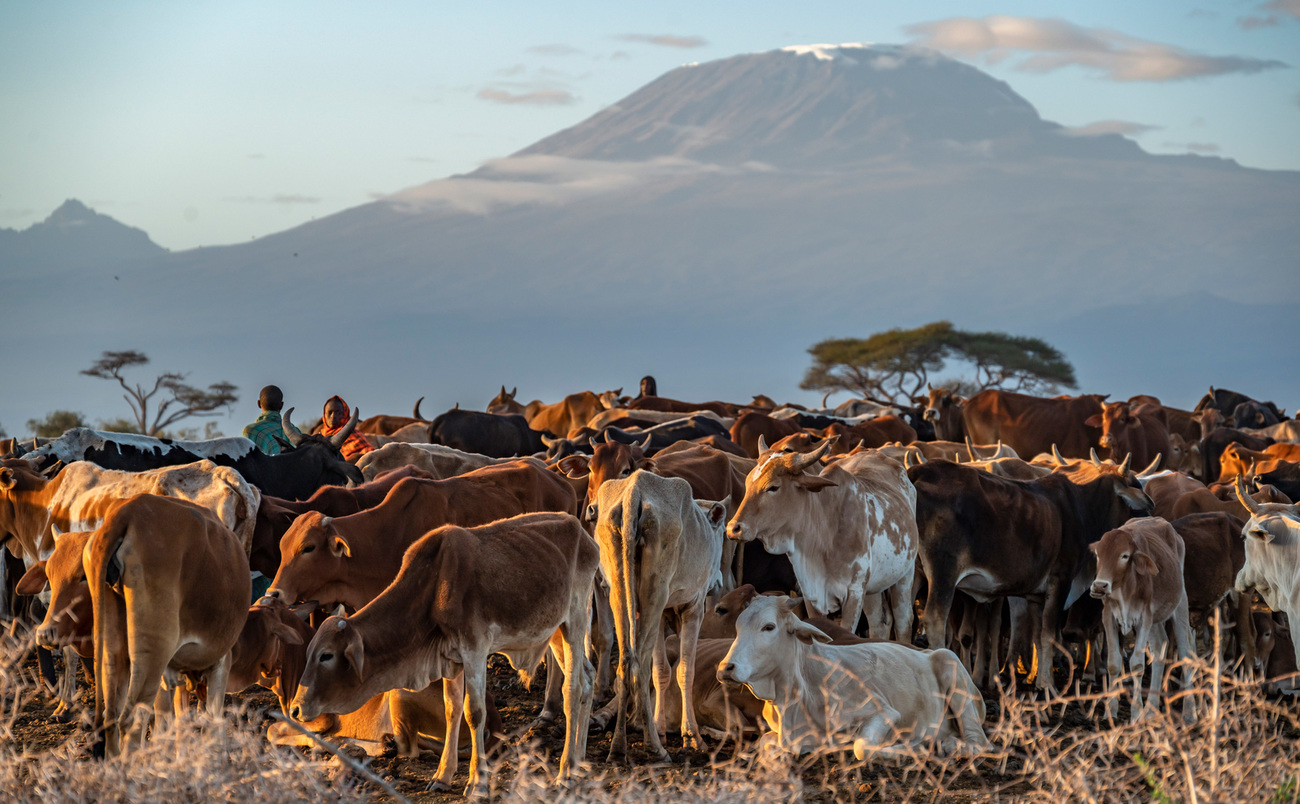 Animals and people thriving together rely on local communities participating in, benefiting from and owning the animal welfare and conservation initiatives that affect them. IFAW's approach to finding sustainable solutions rooted in local knowledge and leadership helps to empower local people to exercise their rights and ensure their voices are heard in local, regional and global decision-making platforms. Participative and inclusive community engagement is a core strategy that runs through all of IFAW's work. We empower communities to lead conservation and animal welfare by strengthening sustainable livelihoods, increasing coexistence, reducing community support for poaching/trafficking and developing community leadership in conservation.
We engage with those living closest to the animals and habitats we strive to protect because we believe this is key to ensuring positive and sustained change. We are committed to working respectfully and collaboratively with communities to find lasting solutions that work for wildlife, people and the animals within their care. In FY22 we continued to inspire and support communities to be at the heart of solutions.

putting local communities at the heart of the solution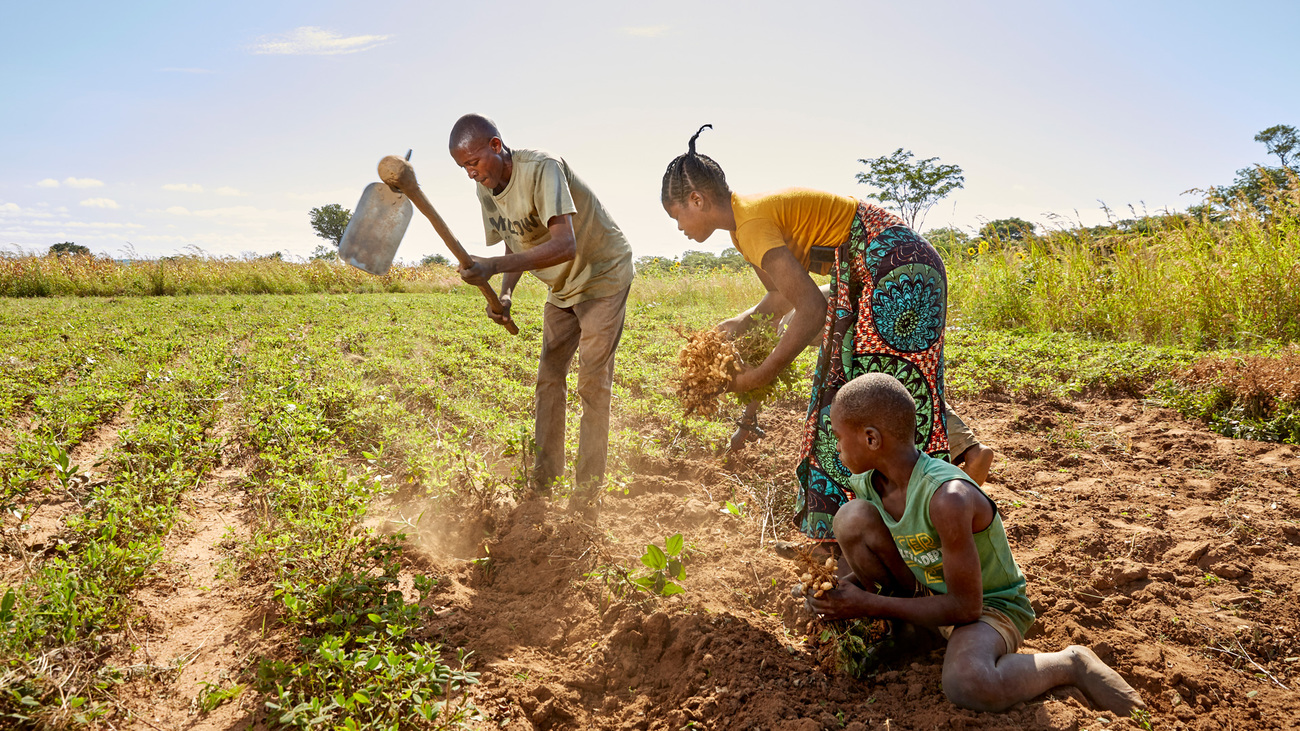 reducing poaching with climate-smart farming
Small-scale farmers in Eastern Zambia harvested the first season of crops from a climate-smart project aimed at securing livelihoods and protecting wildlife. The idea is to improve the income of communities and individual farmers by training them to farm high-value crops like groundnuts, soybeans and cowpeas. This livelihood will reduce their reliance on poaching for bush meat or for profit.
The project targets 3,500 mostly female farmers—1,000 in Malawi and 2,500 in Zambia—across 32,278 square kilometers of the Malawi-Zambia Transfrontier Conservation Area (TFCA).
A partnership between IFAW, Community Markets for Conservation (COMACO) and funded by the German Agency for International Cooperation (GIZ), has begun recruiting and training 30 local leaders in the TFCA who will, in turn, each train and monitor 83 farmers. Others will learn to identify products such as mushrooms and caterpillars to sell for income and to prevent illegal activities such as poaching and cutting down trees for charcoal production.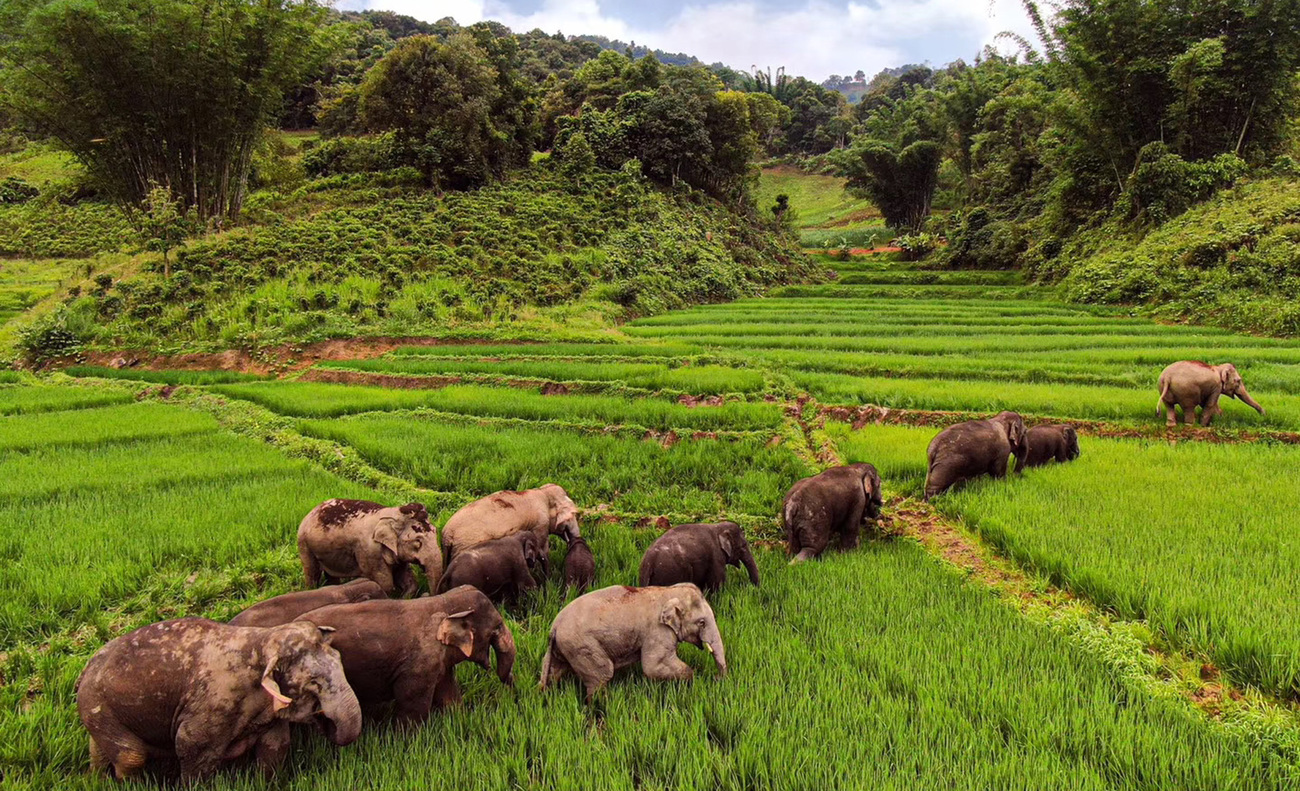 carbon sequestration: an eco-friendly solution to local community development
The Asian elephant is an iconic species with vital ecological importance. As Asian elephants' habitats increasingly overlap with human population areas, their activities inevitably collide with local people, causing conflicts with communities. Elephants often destroy crops, damage properties and, in some cases, even kill people.
IFAW initiated a beekeeping project back in 2020 to provide a safer alternative livelihood that reduces human-elephant conflict (HEC) and to create empowerment opportunities for women. In September 2021, IFAW, Swire Coca- Cola and Xishuangbanna Tropical Rainforest Conservation Foundation (XTRCF) joined forces to extend the existing initiative and launched the "Carbon Sequestration Community" project in Southwest China. This project aims to establish an eco-friendly community development model by integrating Asian elephant conservation with carbon sequestration to combat climate change through long-term removal or capture of carbon dioxide from the atmosphere. The project expands beekeeping as a low-carbon livelihood and supports the certification of carbonneutral honey.
During FY22, IFAW provided eight training courses on beekeeping techniques as well as weekly one-on-one support. Twenty households harvested 1,093 kilograms of honey from 200 beehives, despite above-average rainfall in the project area that was rough on the bees. Participants collectively decided to harvest honey only once during the year (rather than twice), giving the bees more food to recover and grow.
The Carbon Sequestration Community project also shifted a 35-acre rubber plantation to growing eco-friendly crops such as nuts and mangos, which will generate income for communities, while also sequestering carbon. The project also piloted a photovoltaic (PV) system capable of generating 20,000 kWh per year.
amplifying traditional leaders' participation in conservation efforts
In December 2021, IFAW convened traditional leaders from East and Southern Africa in Amboseli, Kenya to share ideas and experiences that will ensure both people and wildlife thrive in the places where they live together. Traditional leaders play a vital leading role in convening and facilitating transparent and collaborative processes that are anchored in indigenous culture, norms and values. The meeting was considered a trailblazing opportunity for Chiefs from Malawi, Zimbabwe and Kenya to discuss the real-life challenges faced by their communities and to explore solutions that will pave the way for successful human-wildlife co-existence.

households harvested 1,093 kg of honey with total value of USD 8,800 from 200 beehives
acres of rubber plantation shifted to eco-friendly crops with strong carbon sequestration capacity
communities are implementing 118 improved animal welfare and conservation practices
Maasai women in Amboseli, Kenya, are learning vocations
empowering women in Africa with vocational training to save wildlife
IFAW and the German foundation Margarete-Breuer Stiftung (MBS) are supporting 60 women in the Amboseli community in Kenya to transform their lives through new professions. The Jenga Mama project (named after the Swahili words for "Empower a Woman") is providing vocational skills training in professions like hairdressing and beauty therapy, food and beverage production, plumbing, garment making and information technology. The three-year training and entrepreneurial mentorship will give the women the professional skills and knowledge for employment or for successfully setting up microenterprises.
Education and training, especially for women, will lead to more income-generating opportunities, while removing pressure on natural resources and ecosystems. Steady employment and nontraditional streams of income will also reduce the negative economic impact of wildlife destroying crops or livestock, and thus mitigating and reducing human-wildlife conflict. Together with members of the local community, IFAW facilitates dialogue for peaceful coexistence and ensures community needs are met.
By the end of 2024, the 60 women will be fully prepared to sustainably run business enterprises themselves and support their families and the community with the additional income generated.
---
IFAW thanks all our donors, supporters and partners around the world who enabled our impact in the area of community engagement in FY22, with special acknowledgment of:
Swire Coca-Cola
Margarete-Breuer Stiftung
German Agency for International Cooperation

Stay in the know. Be ready to act.

Stay up to date on the animals and issues you care about most. You can unsubscribe at any time.