international policy
international policy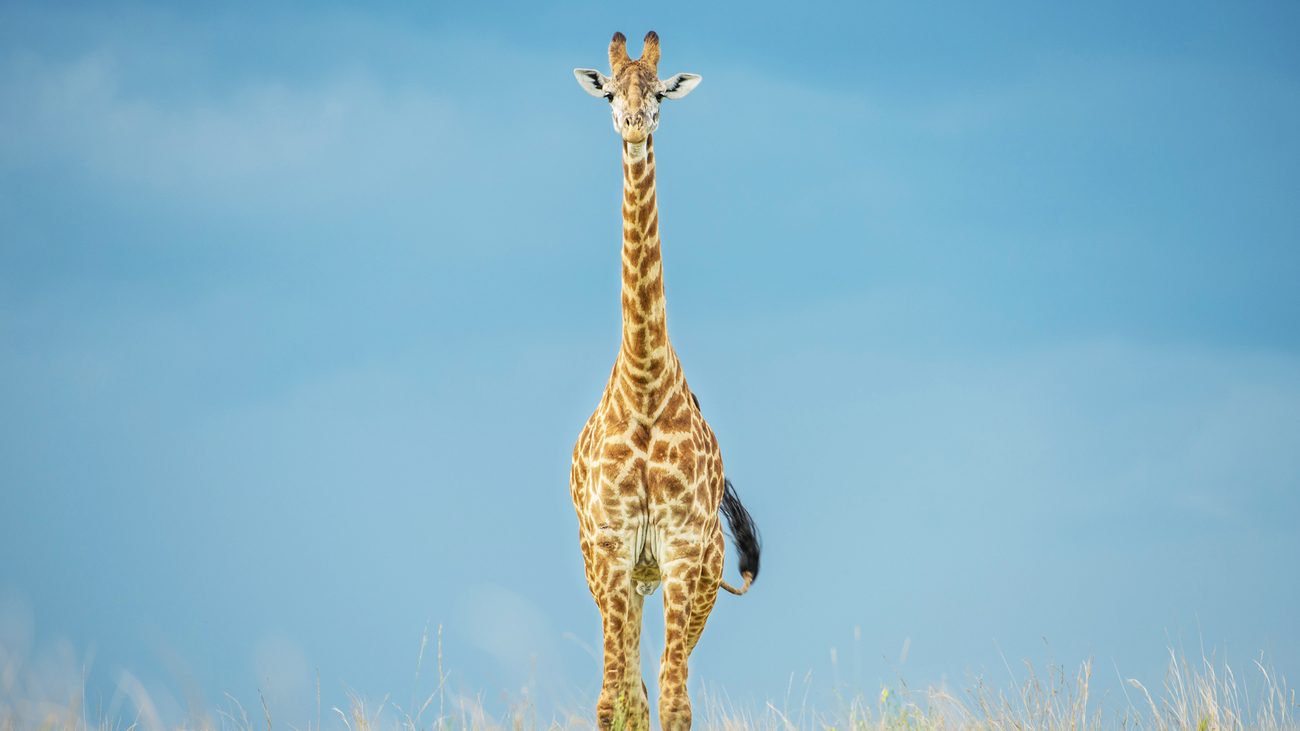 At IFAW, when we talk about secure habitats for the places animals call home, we mean more than just security on the ground. We cannot be sure these habitats and species will be safeguarded over time unless both are adequately protected in law and policies. That's why IFAW engages so actively in advocacy work, both nationally and internationally.
IFAW has long participated in the workings of multilateral environmental agreements (MEAs) to ensure their decisions are in the best interests of the world's wildlife. The impact of the global pandemic in fiscal year 2020 has meant that many of these meetings are taking place virtually or are postponed. However, despite these challenges, IFAW's vital international policy work continues; lending our expertise in supporting partners, governments, and other decision-makers to implement agreed work and continuing to advocate positive change for some of our most vulnerable species.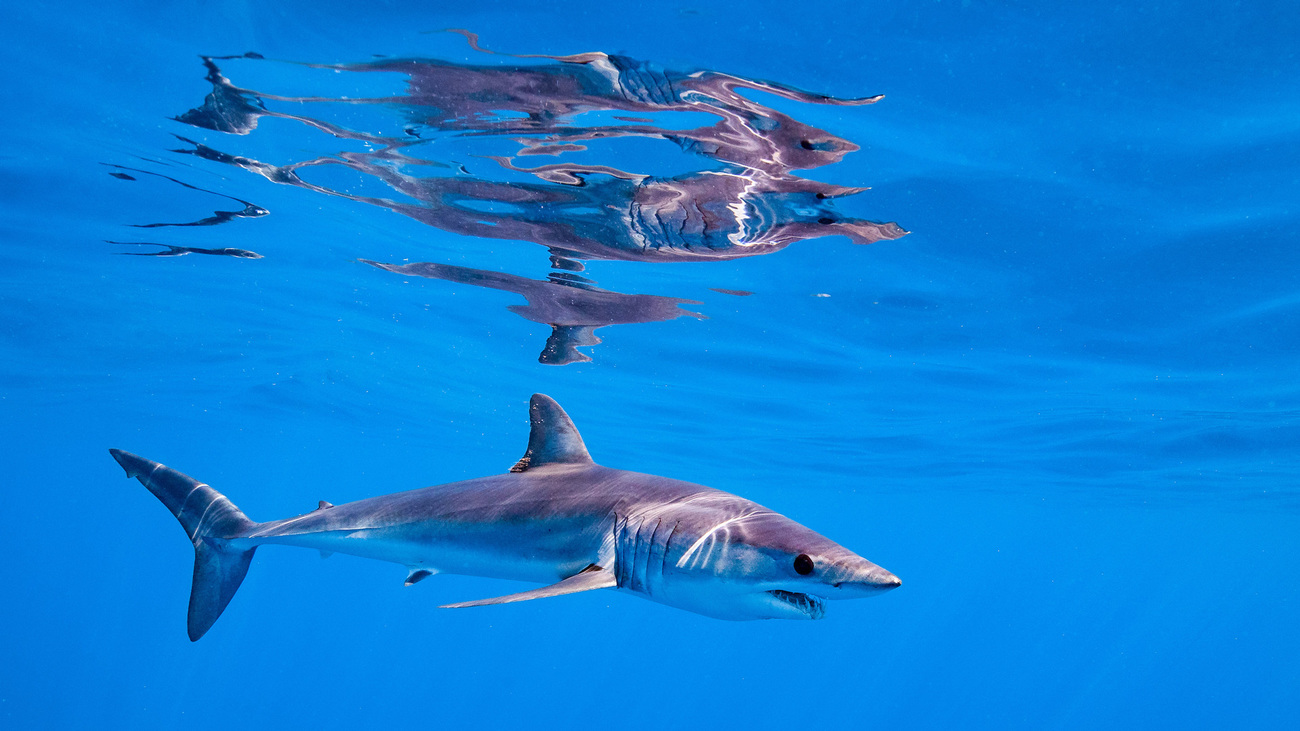 increased protection for shark and ray species
Important new protections under international law were awarded for a number of IFAW priority species at key global policy forums in fiscal year 20. These included a major conservation win for many endangered species of shark and ray, some at the tipping point of extinction due to the scale of international trade in their fins and meat.
A record 18 species were awarded key Appendix II protections at the 18th Conference of the Parties (CoP18) of the Convention on International Trade in Endangered Species of Wild Fauna and Flora (CITES), held in Geneva, Switzerland in August 2019. The listing includes the endangered shortfin and longfin mako shark (some of the most heavily fished sharks in the world), six species of endangered giant guitarfish and 10 species of wedgefish, nine of which are endangered. In addition, IFAW secured grant funding to help implement CITES shark listings in the Middle East, North Africa, Latin America, and the Caribbean.
A significant victory was also secured for the critically endangered oceanic whitetip shark at the 13th Conference of the Parties (CoP) of the UN Convention on Conservation of Migratory Species of Wild Animals (CMS) in Gandhinagar, India in February 2020. Government representatives from the 130 member parties accepted a proposal to list the oceanic whitetip shark on Appendix I of CMS—the forum's highest level of protection. This means it is now forbidden to catch this shark throughout its range.

Once considered one of the most common tropical sharks in the world, the oceanic whitetip shark is an apex predator and plays a crucial role in marine ecosystems. It is now one of the most endangered shark species due to overfishing, driven by international demand for shark fin soup. The increased protection is vital for the species' survival.

a record-setting number of shark species awarded additional protections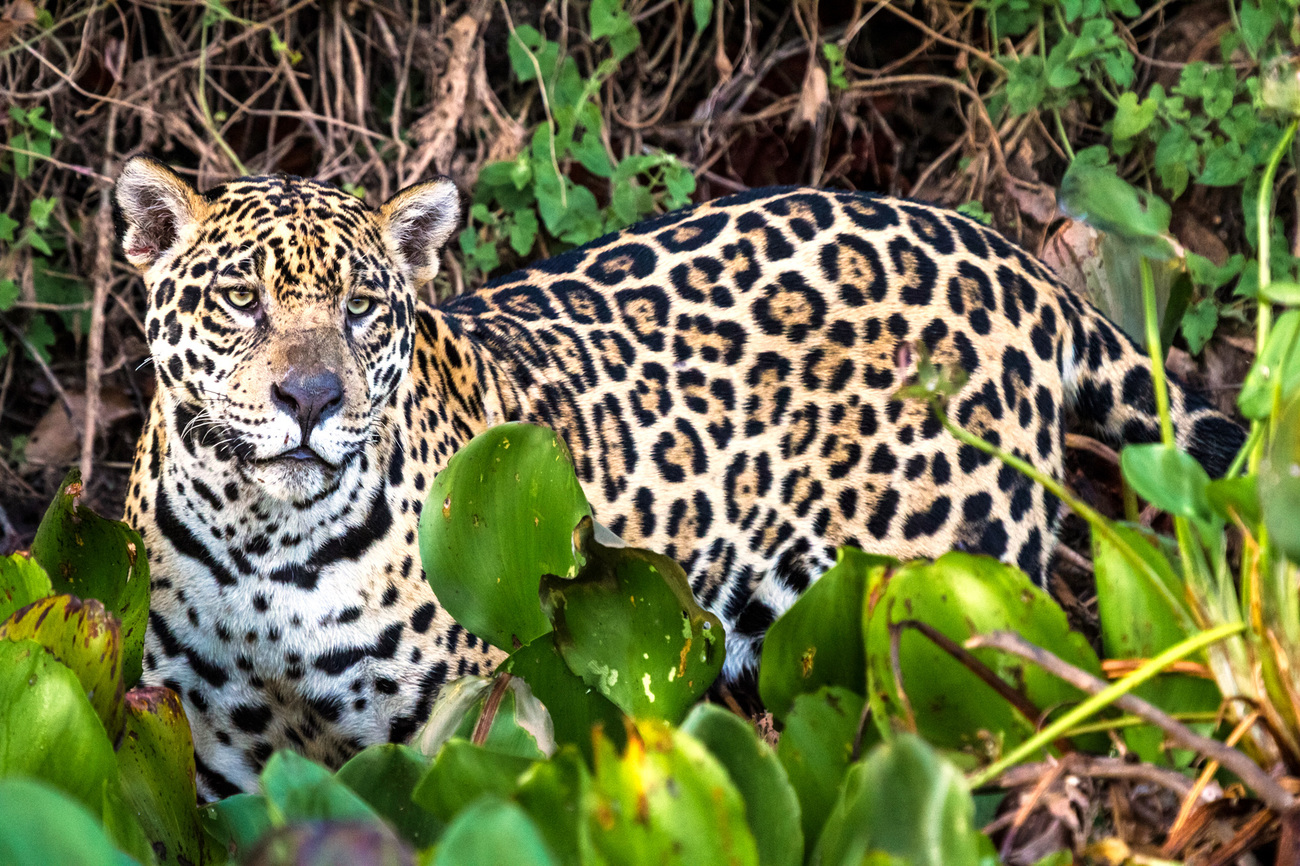 important victory for jaguar conservation
IFAW partnered with governments from across Latin America to achieve a major win for jaguars at the 13th Conference of the Parties (CoP) of the UN Convention on Conservation of Migratory Species of Wild Animals (CMS) in Gandhinagar, India in February 2020. The threatened species was given the forum's highest level of protection, which will protect it across its entire range, which stretches from the USA to Argentina and almost every country in between. This new legal protection will drive regional cooperation to counter threats facing jaguars from habitat loss and fragmentation and the growing illegal trade in jaguar parts.
Urgent action is vital to save the jaguar, with 40% of its habitat having been lost over the last 100 years. While also a target of illegal wildlife trade, further destruction of habitat and critical migratory corridors likely poses the greatest threat to the survival of this iconic animal—the largest native cat in the Americas and third largest big cat in the world. Halting the loss of habitat and destruction of migratory corridors is vital, especially for isolated and endangered populations, if the jaguar is to survive across the Americas.
The Appendix I and II listing will encourage greater regional cooperation, particularly for management of transboundary populations, maintenance or creation of key migratory corridors for isolated populations, and prevention of further jaguar habitat loss and population declines.
While the jaguar is classed as "Near Threatened" globally, 13 range states have declared the jaguar to be "Endangered," four "Vulnerable" and two have already suffered local extinctions. Co-proposed by six countries in Latin America, this was the highest ever number of co-proponents for a proposal at CMS, excluding those sponsored collectively by all EU member states. This demonstrates the strength of regional support for this flagship species.
IFAW is also helping governments to implement these decisions through Operation Jaguar, a joint project working to end poaching and the illegal trade in jaguar parts, with a focus on ranger training and law enforcement in Bolivia, Suriname, and Guyana.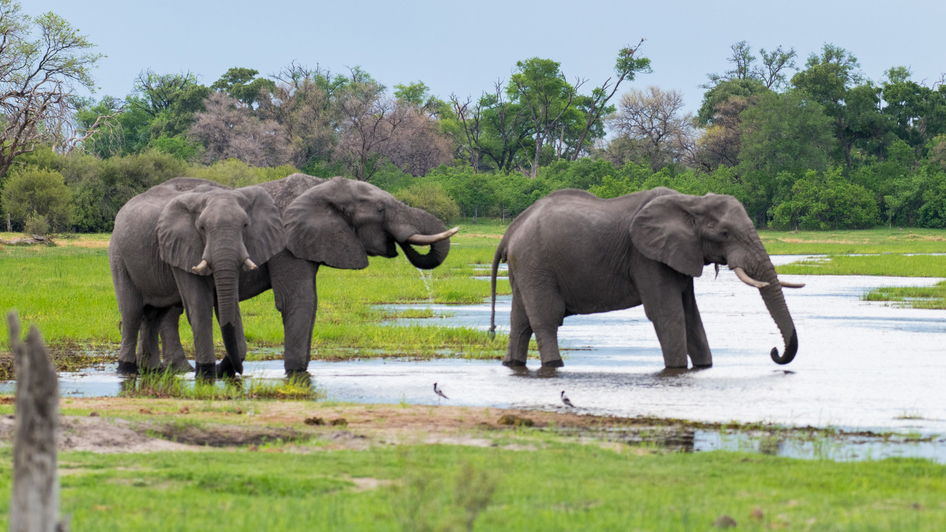 preventing efforts to reopen ivory and rhino trade
Attempts to reopen the international ivory trade by allowing sales of ivory stockpiles were roundly rejected at CITES CoP18, thanks to efforts from IFAW and partners. Similarly, a proposal to reopen trade in white rhino horn also failed.
Instead, governments at CITES chose to increase pressure on countries to close domestic ivory markets, demanding countries with significant ivory markets still open, such as the EU and Japan, to report on what further measures they plan to take. This follows announcements of closures of key ivory markets in China, the USA, and UK in recent years to tackle the elephant poaching crisis.
An important component in ending the illegal trade is closing down opportunities for criminals to launder illegal products into legal markets, so it was significant that the conference reiterated the need for governments to tackle these legal ivory markets. The EU promised to bring forward further measures to tackle the huge market across its 28 member states. Australia also announced its intention to ban the domestic trade in ivory and rhino horn.
With populations of elephants and rhinos decimated by trade in their tusks and horns, it is important that as we work to reduce consumer demand for these items, the door to international trade remains firmly closed.
Thanks to IFAW's ground-breaking work to reveal the extent of online trade in ivory and other wildlife products, CITES also urged greater action to address online wildlife markets. IFAW followed up this victory at CITES by using recently acquired IUCN membership to submit a draft resolution to the forthcoming IUCN Congress (postponed due to COVID-19) to call for further action in the area of wildlife cybercrime. IFAW's particular expertise on this issue is also helping governments to implement these decisions.
Elephants were also on the agenda at CMS, this time specifically the Asian elephant which was listed for the first time and host country India announced its intention to work with other Asian elephant range states to form a regional agreement with collective actions to safeguard the animal, which is classified as "Endangered" by the International Union for Conservation of Nature (IUCN) Red List.
Asian elephants suffer from habitat loss and fragmentation as well as illegal killing for their ivory and other products, such as skin, which has fuelled poaching to supply a growing demand for elephant skin jewellery. In addition, Asian elephants are regularly victims of retaliatory attacks due to human-elephant conflict and can be killed by contact with human infrastructure, such as collisions on roads and railways.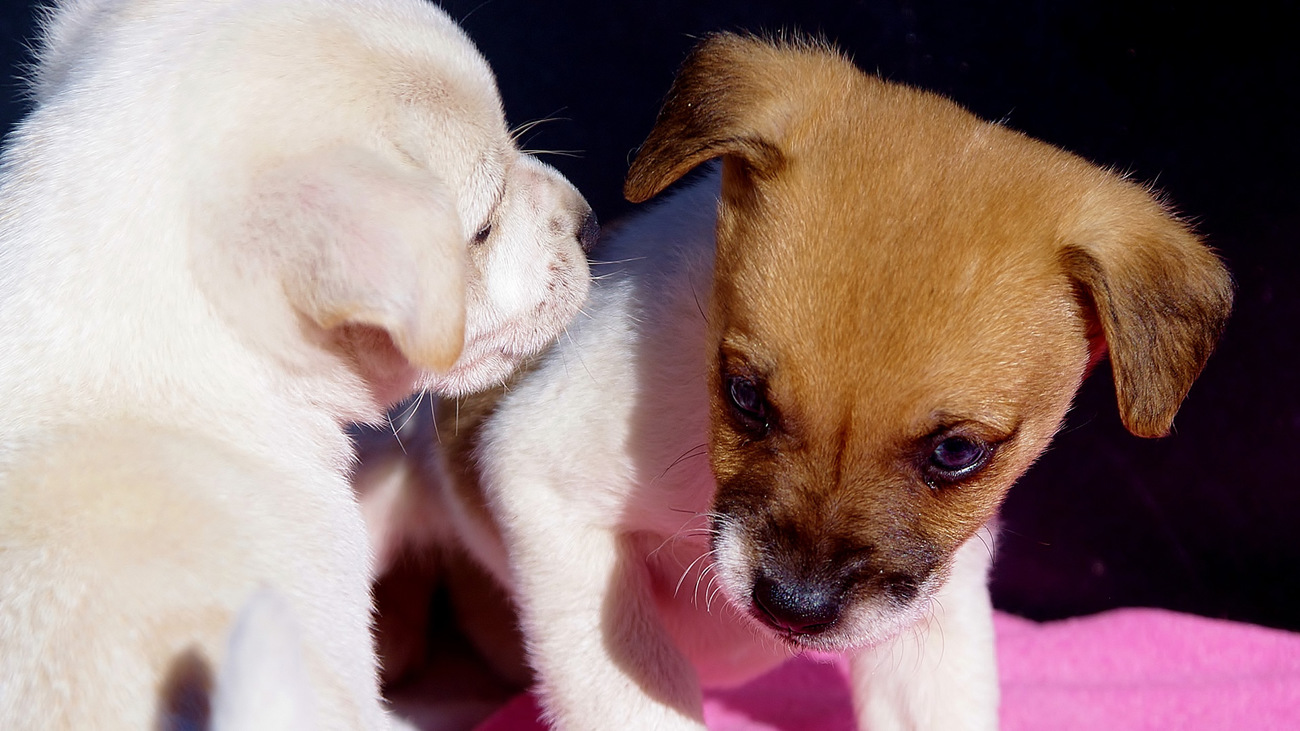 Lucy's Law comes into force
In April 2020, the ban on third party sales of puppies and kittens came into force in England, also known as 'Lucy's Law'. This new law will help shut down the inhumane puppy farm trade and put a stop to unscrupulous breeders who place profit ahead of animal welfare.
Before the introduction of Lucy's Law, people could purchase a dog or cat from a third party establishment such a pet shop or an online marketplace. Buying a puppy or kitten this way often meant that pet owners weren't able to see the animal's parents, determine whether it had been bred in a safe environment or if it had been taken from its mother and littermates too early. Unfortunately, many of these animals were sick, underage or had severe behavioural issues.
The implementation of Lucy's Law marks the end of years of campaigning by IFAW and our partners, vet Marc Abraham and the Lucy's Law campaign team, which was set up in memory of a very special dog named Lucy. Lucy was rescued from a puppy farm in Wales and had suffered terrible abuse at the hands of her breeders. Sadly, she died just three years after been rescued.
Over the past few years IFAW has lobbied the Government extensively, supplied evidence and worked with our loyal supporters to raise awareness of the devastating consequences of third party sales of puppies and kittens. Our 'Suzy Puppy' campaign helped to highlight the problems associated with buying pets from third party sources among consumers and with MPs. In May 2019, Lucy's Law was finally passed.
On April 6 2020, the Animal Welfare (Licencing of Activities Involving Animals) (England) (Amendment) Regulations 2019 came into force. It ensures that puppies and kittens must be sold in the place of their birth, in the presence of their mother, and not sold or resold by a third party. This law will help to end the suffering caused by commercial puppy farming and provide animals with the protection they need.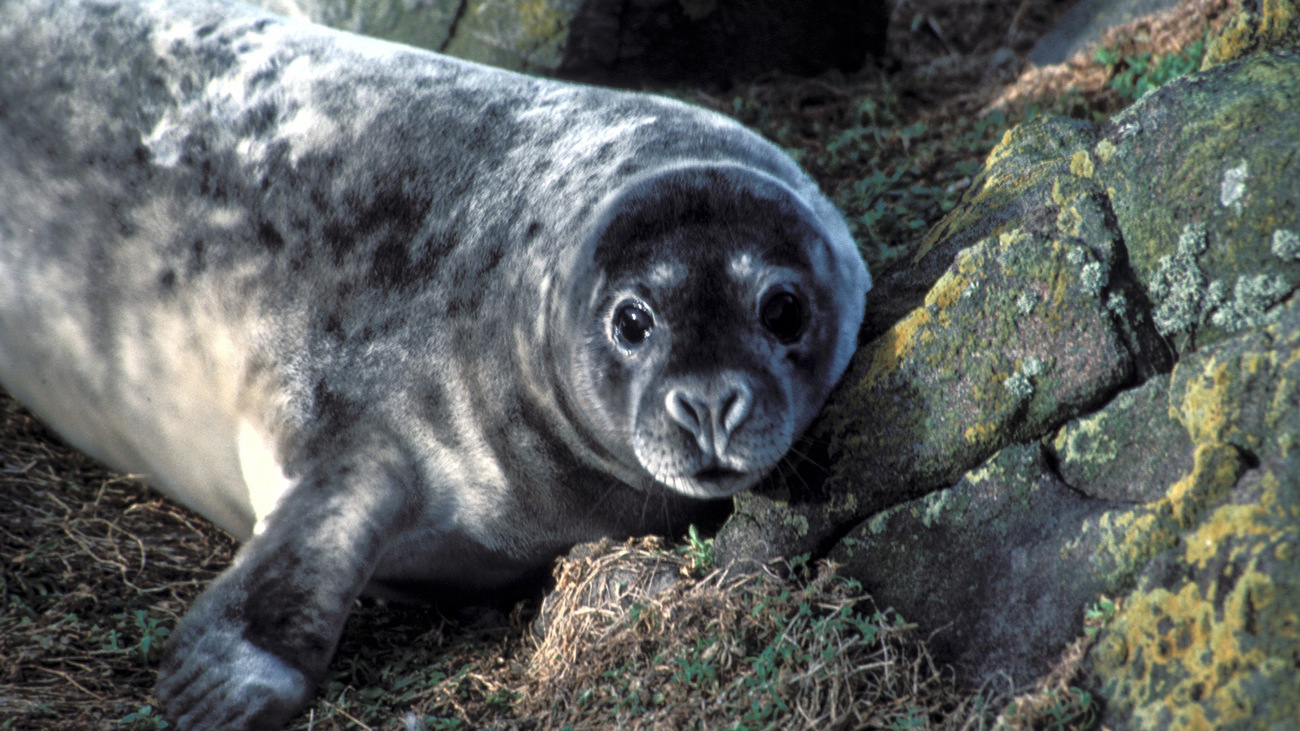 positive outcomes for animals in Scotland
There was a double win for animals in Scotland in June 2020, with the Scottish government announcing a ban on fish farmers shooting seals in Scottish waters and increased sentencing powers for animal cruelty cases.
Maximum sentencing for animal cruelty cases increased from one to five years, following extensive campaigning by IFAW and others. The Scottish government had previously pledged support for a 'Finn's Law' for Scotland, to recognise in law the importance of service animals such as dogs and horses and better protect them from attack. It is hoped that increased sentencing powers for animal cruelty cases will provide a deterrent for such attacks on service animals, as well as giving broader protection to all animals.
Finn's Law was named after police dog Finn who was stabbed in the head and chest while protecting his handler, PC Dave Wardell during an incident in Hertfordshire, England in 2016. A resulting campaign for better recognition of service animals and increased measures to protect them led to Finn's Law being passed in England and Wales and Scotland pledging to introduce similar legislation.
IFAW had campaigned for many years to bring about an end to the cruel practice of licenced 'seal shooters' at Scottish fish farms being able to kill seals believed to be damaging their salmon stocks, nets and other equipment. Necropsies of seals shot in this way have shown some seals died slowly and painfully; that 35% of these necropsied seals were pregnant grey seals; and that some seals were nursing mothers.
In addition to the cruelty, IFAW always maintained that shooting seals was ineffectual in preventing them from damaging salmon stocks, as there has been little evidence that shooting reduces seal interactions with the farms, or that the seals shot were the ones causing the damage.
More than 1,700 grey and harbour seals have been shot under licence since 2011. The new ban has been brought about partly by the risk of Scottish farmed salmon no longer being eligible for export to the lucrative US market from the start of 2022 while seals were still being shot on fish farms, under new regulations coming into force in the US under the Marine Mammal Protection Act.

Animal Welfare (Sentencing) Bill
For many years, IFAW has been working closely with the Government to increase the maximum sentence for anyone found guilty of animal abuse.
Currently, in the UK those found guilty of animal abuse face just six months in prison. We know that animals deserve better. IFAW has been campaigning to increase the maximum penalty to five years' imprisonment, which we believe will act as a real deterrent in the future. During this time we have lobbied the Government extensively, advised on proposed law changes and attended key briefings on the subject.
In June 2019, we celebrated as the Animal Welfare (Sentencing) Bill was introduced in the House of Commons, and protection for animals under law was in sight. Sadly, due to the political turbulence of 2019, including a general election and ongoing Brexit debates, the Bill was dropped. We were back to square one.
Fortunately, in February 2020, MP Chris Loder introduced a Government-backed Private Members Bill. In FY 20, IFAW's campaign team worked tirelessly to garner support for the Bill among MPs and ensure it passed swiftly through Parliament and on to the statute books.
The Bill was due its second reading in June when the COVID-19 pandemic hit. Like many other Bills, the Animal Welfare (Sentencing) Bill had to be delayed as the Government prioritised tackling the global crisis. A revised second reading is scheduled for October 2020. IFAW will continue to support the Bill in FY 21 to make sure we can give animals the protection they deserve.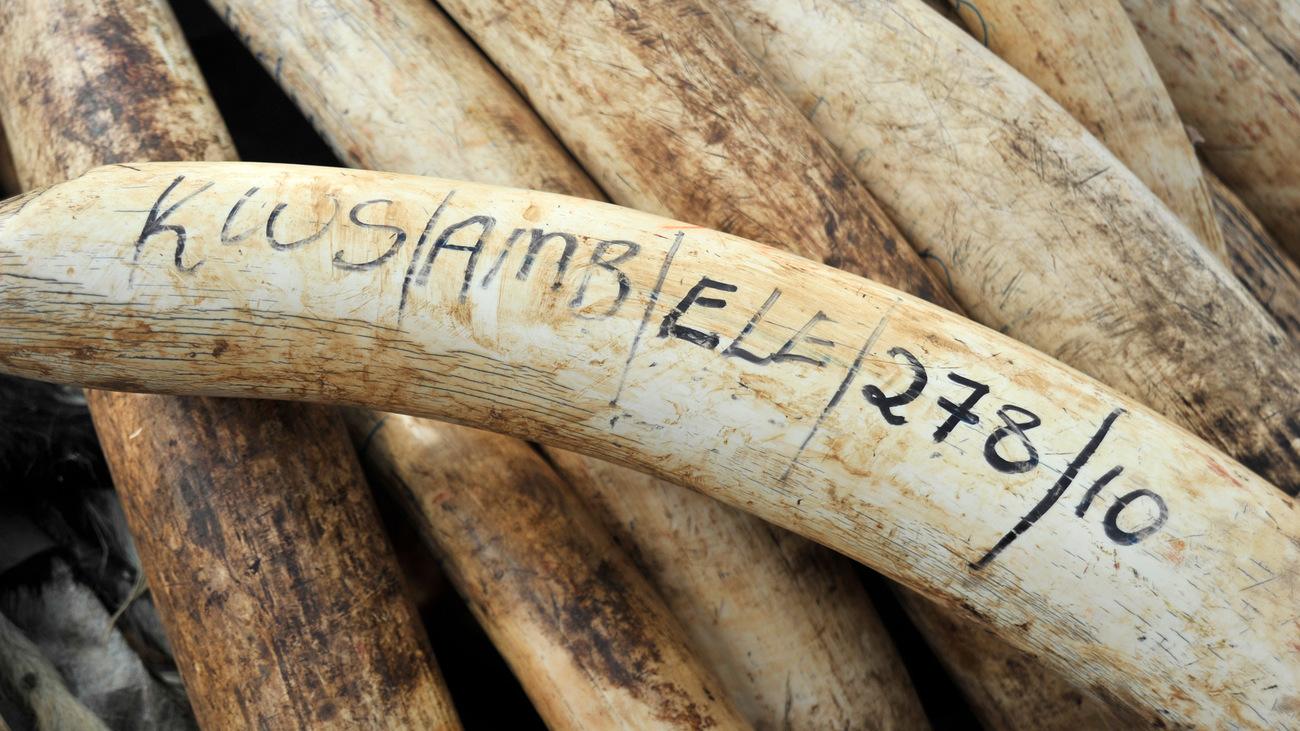 The Ivory Act is upheld
In FY 20, the UK Ivory Act faced a serious threat from the antiques lobby who were looking to overturn it at the High Court.
In December 2018, after a two-and-a-half-year campaign, the UK finally closed down its domestic ivory market, and IFAW was one of the leading organisations that helped successfully see the ban pass through Parliament. Over this period, we ran a number of high-profile activities including ivory surrenders, events in Parliament and advocacy work with key decision makers and MPs.
The result was one of the strongest bans on ivory in the world. However, in October 2019 the Friends of Antique Cultural Treasures Limited (FACT) challenged the Secretary of State for Environment, Food and Rural Affairs at the High Court – arguing that the ban infringed on their human rights.
Every year, 20,000 elephants are killed in Africa for their ivory, just to make meaningless trinkets and items of jewellery. By shutting down ivory markets we are helping to put an end to poaching. To overturn the ban would put thousands of these magnificent animals' lives at risk.
During the hearing, IFAW was at the High Court to support the Ivory Act and we were delighted to see the High Court reject FACT's bid to overturn the ban. However, in May 2020, FACT continued their campaign and took their case to the Court of Appeal. Again, Defra was asked to defend the Ivory Act against the interests of a few antique dealers. Thankfully, the Court Of Appeal decided to uphold the Act.
Sadly, the actions of FACT have delayed the Ivory Act from being implemented but, IFAW is continuing to work closely with the Government to ensure that the Act will not be undermined or weakened and we can close down the UK's ivory market once and for all.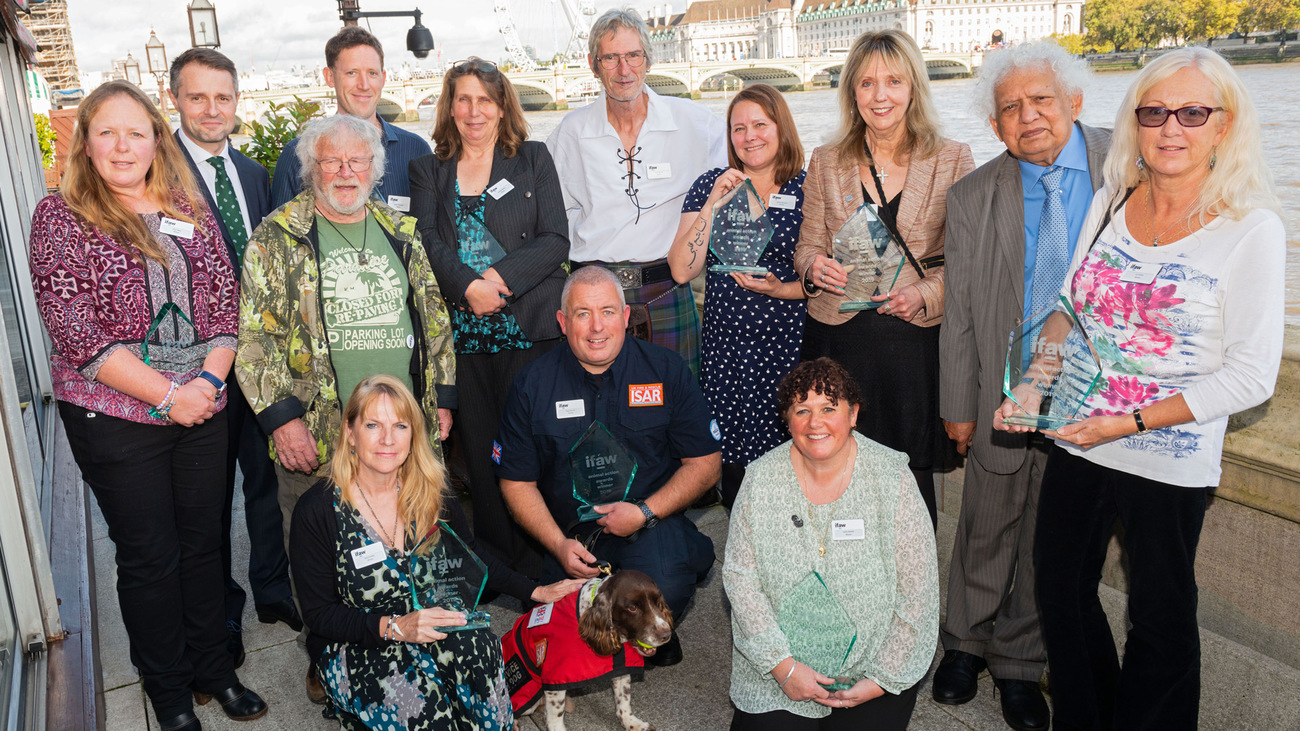 UK animal heroes awarded
One of the highlights in IFAW UK's calendar is the annual Animal Action Awards held each year at the House of Lords to honour a special group of people who do inspiring work to protect animals both at home and overseas.
The event provides an opportunity to thank some of the many people who devote their time to improving the lives of animals in need. By highlighting their selfless work, others are inspired to do their bit to protect animals and their habitats.
The high profile event also enables IFAW to engage with key politicians, stakeholders, supporters and other VIPs while garnering extensive local, regional and national media coverage. The 2019 winners have helped a countless number of animals, from dogs and cats to hedgehogs, rhinos and even the pine marten.
Also honoured at the event was IFAW's Animal of the Year, springer spaniel Diesel. Ten-year-old Diesel works with the Scottish Fire and Rescue Service and his specialist skills are also used by the UK International Search and Rescue Team, which assists after earthquakes and other natural disasters overseas. In 2015 Diesel was deployed to search for survivors of the devastating earthquake in Nepal. His primary day-to-day role is urban search and rescue, searching for survivors when buildings collapse. He is also used to help in searches for vulnerable missing persons.
Among the other winners were Pauline and Keith Marley, from Aberdeenshire, for rehabilitating 15,000 wild animals and birds in need at their rescue centre; Elisa Best, from Bristol, for helping orphaned rhinos and other threatened African wildlife with her Blankets for Baby Rhinos charity and Helen Renshaw, from London, for helping sick and injured horses in Egypt. In addition, Jo Collins, from Ipswich, was recognised for her work rescuing stranded seals and other marine mammals; Kim Cooling, from London, was awarded for improving the lives of thousands of street dogs in Sri Lanka and Linda Hewett, from Portsmouth, was honoured for rescuing injured and orphaned hedgehogs. Trudie James, from London, received an award for years of tireless work rehoming abandoned and mistreated dogs in the UK while Stuart Edmunds, from Cheshire, was honoured for dedication to researching and protecting the elusive British pine marten.
Stay in the know. Be ready to act.
You'll receive news, updates on activities and on future giving opportunities. You can unsubscribe at any time.