when the tide is low, the stakes are high for marine mammals
when the tide is low, the stakes are high for marine mammals
We rescue stranded marine mammals, release them back into the wild whenever possible, investigate the causes, and share our expertise around the world.
Problem
The twelve-mile stretch along the shores of Cape Cod is a global hotspot for cetacean (dolphin and whale) strandings. Here, dolphins strand more frequently than anywhere else in the world. IFAW has been the first line of defense for stranded marine mammals in distress for the past 20 years, rescuing and releasing them, whenever possible, back into the wild. As a result of its efforts and innovation, IFAW has created the most comprehensive cetacean stranding response program in the world, with 2019 marking the most active period of marine mammal rescue ever.

Marine Mammal Rescue's 5000th Response in 2018
Solution
The innovations of IFAW's Marine Mammal Rescue team have revolutionized how stranded dolphins are evaluated and treated in the field. Now, nearly 80% of stranded dolphins are able to be released back into the wild. We've pioneered field health assessments and treatments, all rapidly performed within a matter of hours, to improve the likelihood of survival after release, challenging the long-standing paradigm that all single stranded dolphins are sick and must therefore be euthanized.
Through technology in the form of small, temporary satellite tags, we are able to track them nearly two months after rescue, proving that they not only survive after release, but thrive.
Today, IFAW is world-renowned in marine mammal rescue and shares that expertise throughout the world.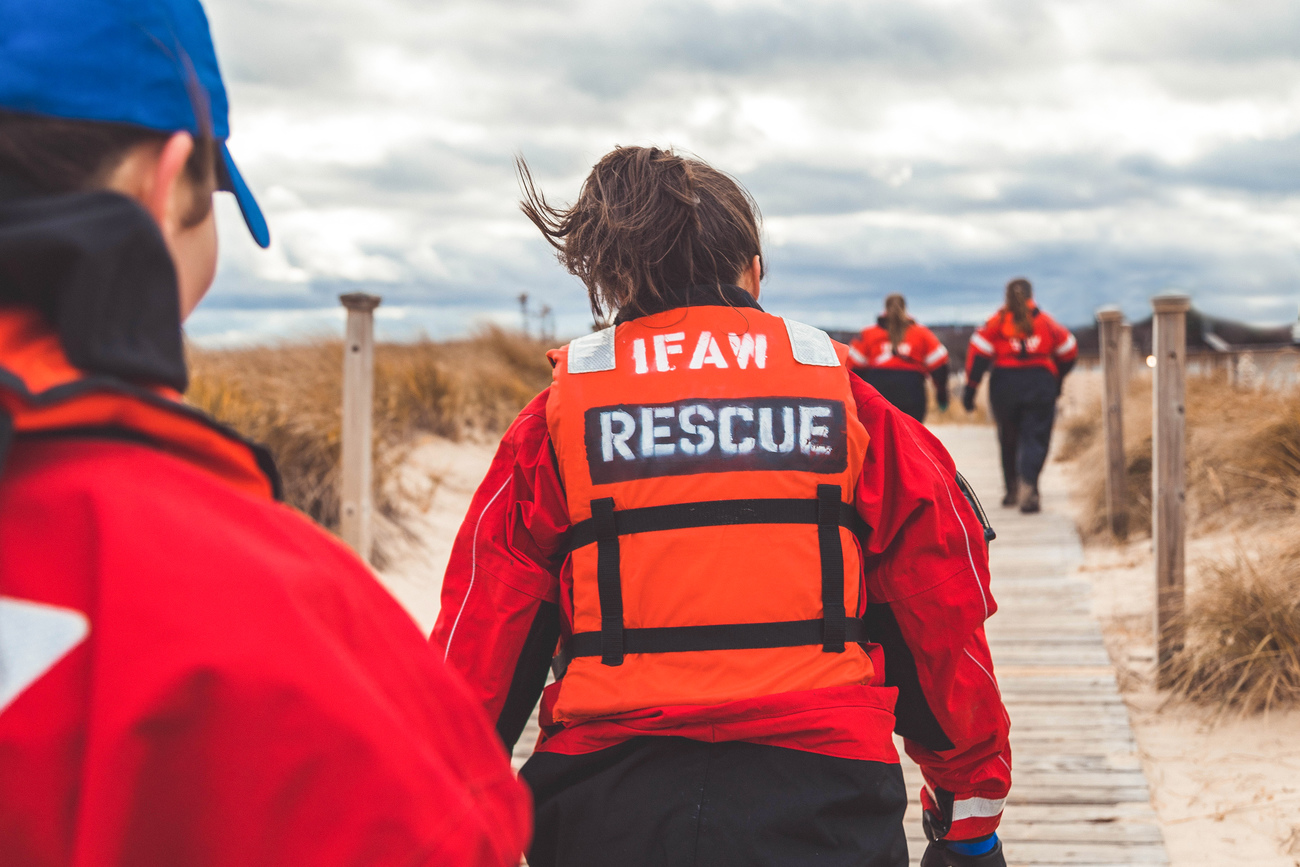 Our first priority is to save these animals and provide them with the best care possible. Since 1998, we've increased our dolphin release rate by over 5X - from 15% to nearly 80%.


every problem has a solution, every solution needs support.

The problems we face are urgent, complicated, and resistant to change. Real solutions demand creativity, hard work, and involvement from people like you.

Stranded Marine Mammal Rescue and Research - Global