ifaw rescue teams donate much-needed N95 masks and protective gear to local hospital
ifaw rescue teams donate much-needed N95 masks and protective gear to local hospital
This week, IFAW's marine mammal rescue and disaster response teams donated available supplies of N95 masks and other Personal Protection Equipment (PPE) to hospitals near its Rescue Operations Center (ROC) on Cape Cod.
IFAW's response teams regularly use PPE in protecting responders against zoonotic diseases (diseases that can be transmitted from animals to humans). As hospitals and supply lines run low on critical gear, IFAW checked its own stocks to see what could potentially be of use to those healthcare workers on the frontlines of the pandemic. The team was able to donate 2,000 N95 masks, 100 Tyvek (full body cover) suits, and boxes of surgical masks to local hospitals on Cape Cod.
The safety equipment is kept on-hand for specific rescue and research operations that require the wearing of protective gear to minimize risk of the transmission of zoonotic diseases. The team follows strict protocols while rescuing marine mammals or responding to disasters. However, our teams aim to stay well stocked as rescue events are difficult to predict and some of this specific gear that was donated is used only in specific operations, opening up its availability for donation.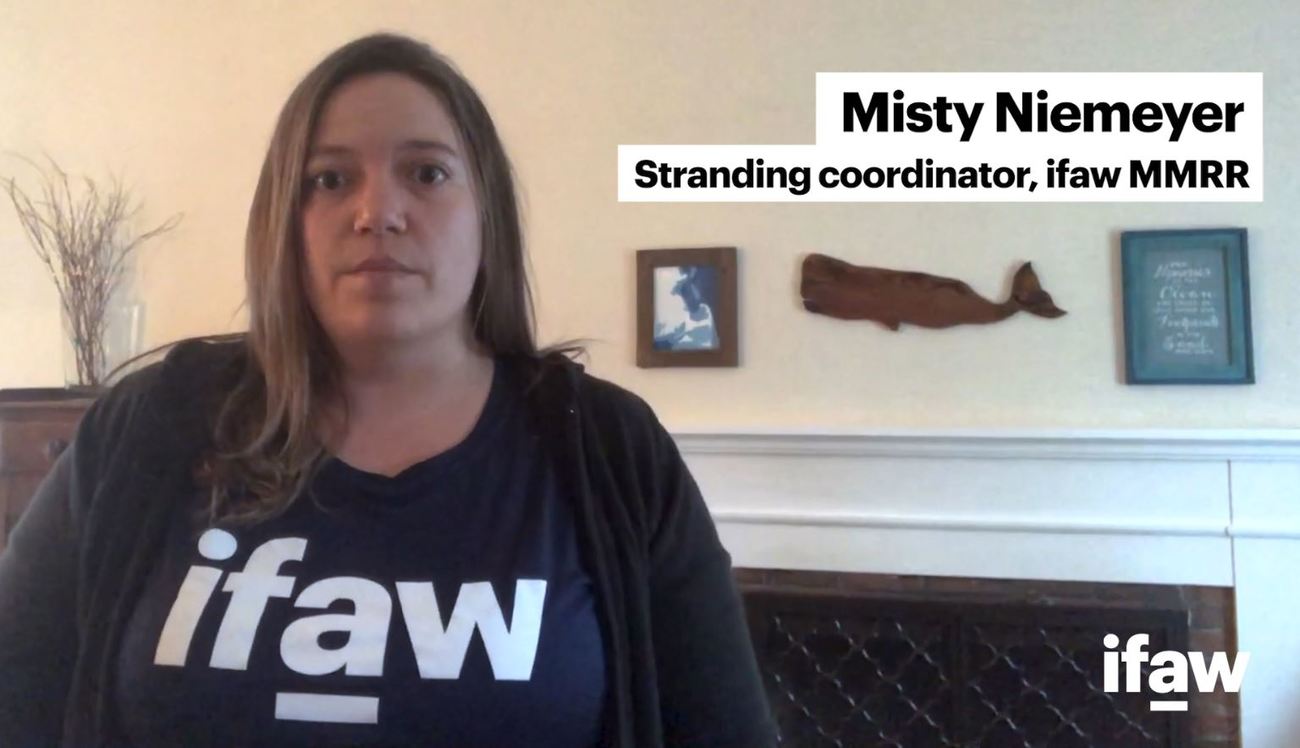 Additionally, in light of the recent guidance from healthcare professionals and the Center for Disease Control and Prevention (CDC), we have modified our rescue operations so that we continue to remain safe and in operation, ready to respond to stranded or injured wildlife. Our marine mammal rescue and research team is primarily working from home, yet scheduling shifts so that minimal staff are needed on-site and at the point of rescue.
Our mission and dedication to IFAW's work will always continue. We will cautiously and thoughtfully stand ready to rescue injured or stranded wildlife, care for the animals currently at our project sites, and advocate that wildlife be kept in the wild with room to roam.
As an organization, IFAW is doing its best to flatten the curve and to support our healthcare professionals as they work so tirelessly on the frontlines of this global crisis. They will forever have our thanks and admiration.

every problem has a solution, every solution needs support.
The problems we face are urgent, complicated, and resistant to change. Real solutions demand creativity, hard work and involvement from people like you.