world-leading kite surfing professionals Jalou and Kevin Langeree join ifaw as marine ambassadors
world-leading kite surfing professionals Jalou and Kevin Langeree join ifaw as marine ambassadors
Siblings Jalou and Kevin Langeree dominate the world's kite surfing scene as current World Champion / King of the Air and now take their passion for the ocean to the next level.
They have joined IFAW- the International Fund for Animal Welfare as Marine Ambassadors. They commit to bringing attention to the critical state of the oceans and highlighting some of today's most pressing issues that marine mammals face.
Human actions endanger the largest creatures in our planet's largest habitat. As many as one million species live in our oceans, and every one of them is in danger – be it from entanglement in fishing gear, collisions with high-speed ships, commercial whaling, ocean noise pollution, marine plastics or climate change.
Jalou and Kevin joined IFAW this June with to learn about marine life and increase public awareness about the urgent state of the seas – a place where they spend most of their time sporting, competing and working. Spending a week this summer visiting IFAW's International Operations and Marine Mammal Rescue Centers on Cape Cod in the US, they had a chance to deep dive into marine conservation, learn about IFAW's world class marine mammal rescue and research work and join a necropsy to scientifically document how and why marine mammals die.
Back home in the Netherlands, they met with SOS Dolphijn, the licensed rescue organization for small cetaceans also acting as advisory body for the government and other parties in the event of live whale stranding on the Dutch coast. They learned about local marine life, how to best respond when spotting a stranding or entanglement and why rehabilitation efforts of individual animals matter.
"I became a marine ambassador because I like to learn more about marine mammals and their natural habitat. A lot of people don't know how much marine mammals suffer from human action. The surface looks calm, but the ocean is stressed out! The waters are over fished, mammals are being entangled in fishing gear, and big commercial vessels are creating crazy amounts of ocean noise. This diminishes the ability for whales, dolphins and other marine life to communicate, feed, breed and survive" says Jalou Langeree.
Jalou Langeree (29) is the current World Champion wave riding and has held the title twice before (2012 and 2015). She started as a freestyle kite surfer at the age of twelve and has since won many international titles, catapulting her to the top of a short list of world-class female kite surfers. Through her hardworking mentality, focus and passion she has become a role model for young women aiming to succeed in extreme sports.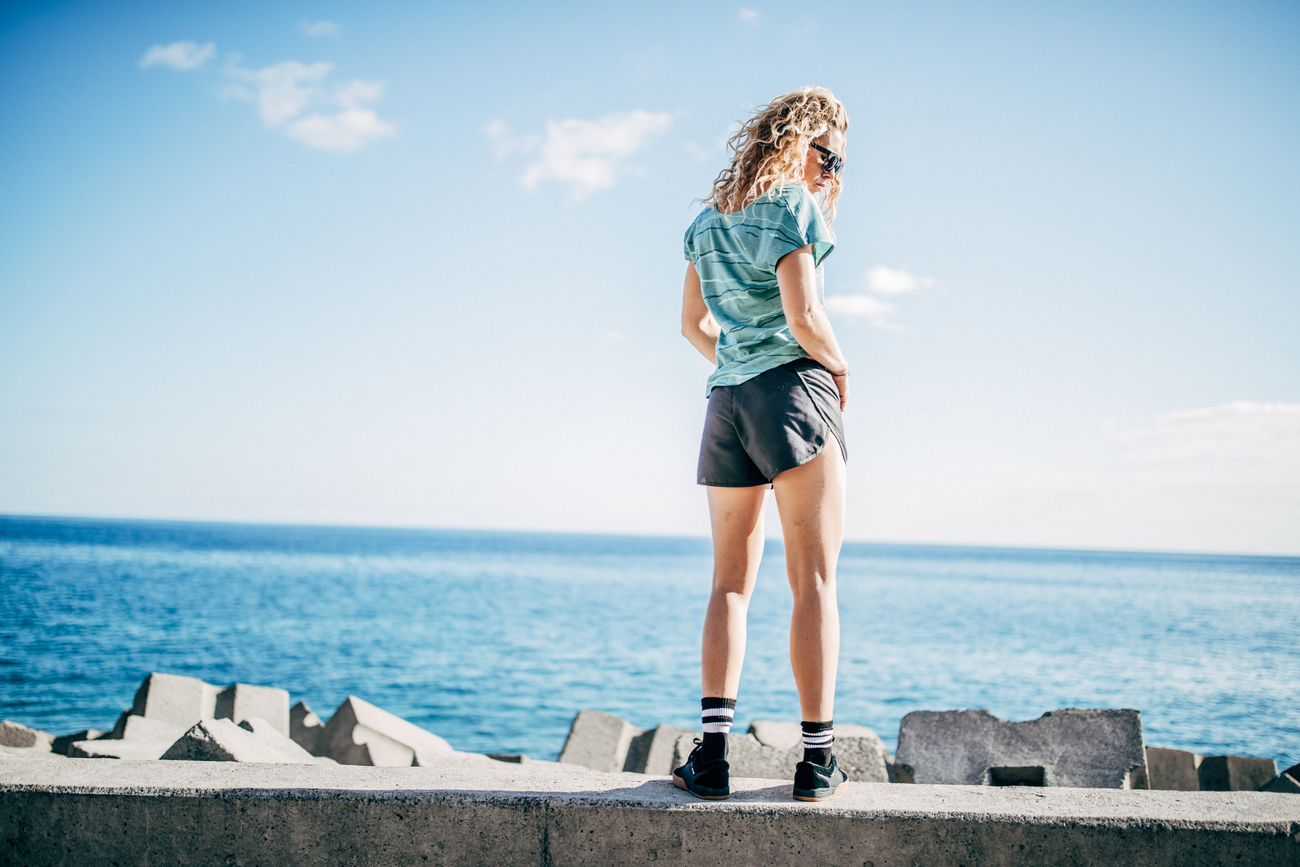 Kevin Langeree (30) titled King of the Air for the third time (2015, 2018) this February, has dominated this highly competitive sport for years, joining his first competition in 2003. Out on the sea from his early days, he has become one of the most experienced competitors in the game and has rightly been crowned Dutch Champion four times (2003, 2004, 2005 and 2009), as well as World Champion Freestyle in 2009.
"Even though I spend a lot of time on the ocean, I did not know much about it. IFAW taught me a lot about the state of the seas and the threats marine mammals but also those we humans face. We really need to make a change, a joint effort to protect this amazing ecosystem that I feel so passionate about. As Marine Ambassador I want to spread the word and mobilize others to join me" says Kevin.
"Jalou and Kevin are in almost daily contact with what we tirelessly work for: whales, dolphins, and seals that get caught in fishing nets, marine life suffering from ocean noise or stranding of whales and dolphins. Joining forces with top athletes who have a tremendous network directly connected to marine life is critical for us in order to engage the public and drive change to these pressing issues. It is our goal that their networks will help shape a positive future for marine life," explains Julika Riegler, IFAW Communications Director for Europe, who spearheaded the partnership.