in Africa, poachers are killing elephants every day
in Africa, poachers are killing elephants every day
This project was funded by the European Commission and TUI. EU funding was Jan 2018 – Nov. 2020 TUI was Dec. 2017 – Nov 2020
Today, we are protecting elephants by stopping poachers before they strike.
Problem
Poaching is the cause of three out of every five African elephant deaths. The problem is so widespread that it even affects how these animals evolve. For instance, in high poaching areas, baby elephants are increasingly born without any tusks.
Poaching doesn't just harm elephants. It harms park rangers, too. Nearly one hundred rangers die in the line of duty every year. Last year, half of those deaths were at the hands of poachers.
Solution
When we saw that ordinary approaches to stopping elephant poachers weren't working, we tried something new. We connected people who had never worked together before—local residents and police, national park rangers and military Intelligence officers who specialised in counter-terrorism. The result is a rapid response network called tenBoma.
The network is named after an East African saying that a community becomes safer when ten houses come together to start looking out for each other. tenBoma extends that philosophy from the urban environment to the bomas, or homesteads, which buffer national parks and protected areas, and typically house vital wildlife dispersal and corridor areas.
Through tenBoma, we identify and stop potential threats—like human-wildlife conflict—and break up wildlife crime networks. We use sophisticated technologies and counter-terrorism tactics to harness, analyse, and distribute information about poacher hotspots. Then, we step up patrols in those places and ask people in the villages to report suspicious activities to law enforcement officers.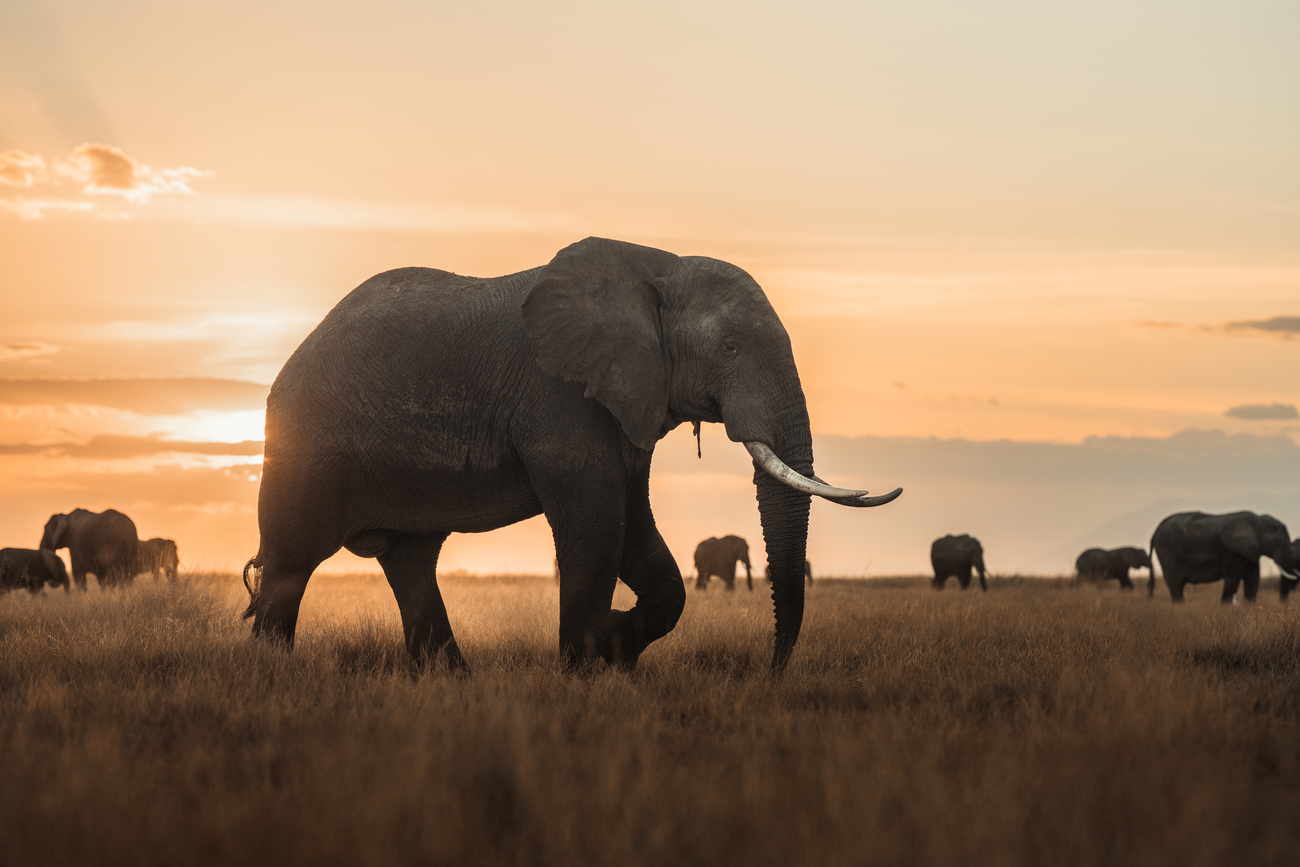 At the same time, we train rangers to investigate crime scenes, so they can proactively respond to poaching incidents. We also assist local communities with human-wildlife-conflict mitigation, relying on reports from the field to drive predictive analytics and pre-emptive responses.

Impact
Wildlife Service Rangers and Law Enforcement Agents trained from 7 different agencies and 4 countries
arrests of poachers and wildlife traffickers in 2018
poaching deaths in tenBoma high-threat areas
more elephants in Kenya's Tsavo Conservation Area since tenBoma's inception
We launched our pilot initiative in Kenya's Tsavo Conservation Area. One day, a community member saw three suspected poachers travelling near Tsavo. They provided a tip through our reporting line.
Kenyan law enforcement officials were alerted, and they arrested the three men, seizing more than 200 kilograms of ivory. Those arrests gave law enforcement officers more information about the poaching network, which led to the arrest of an international ivory buyer in a neighbourhood just outside of Nairobi.
Thanks to these kinds of successes, tenBoma has expanded to include protected areas, community lands, and conservation areas: from the Mara-Serengeti and Greater Kilimanjaro to Mombasa in Kenya and Tanzania, and from Queen Elizabeth to Kampala in Uganda.