100 days of war in Ukraine: helping refugees and animals
100 days of war in Ukraine: helping refugees and animals
100 days of war in Ukraine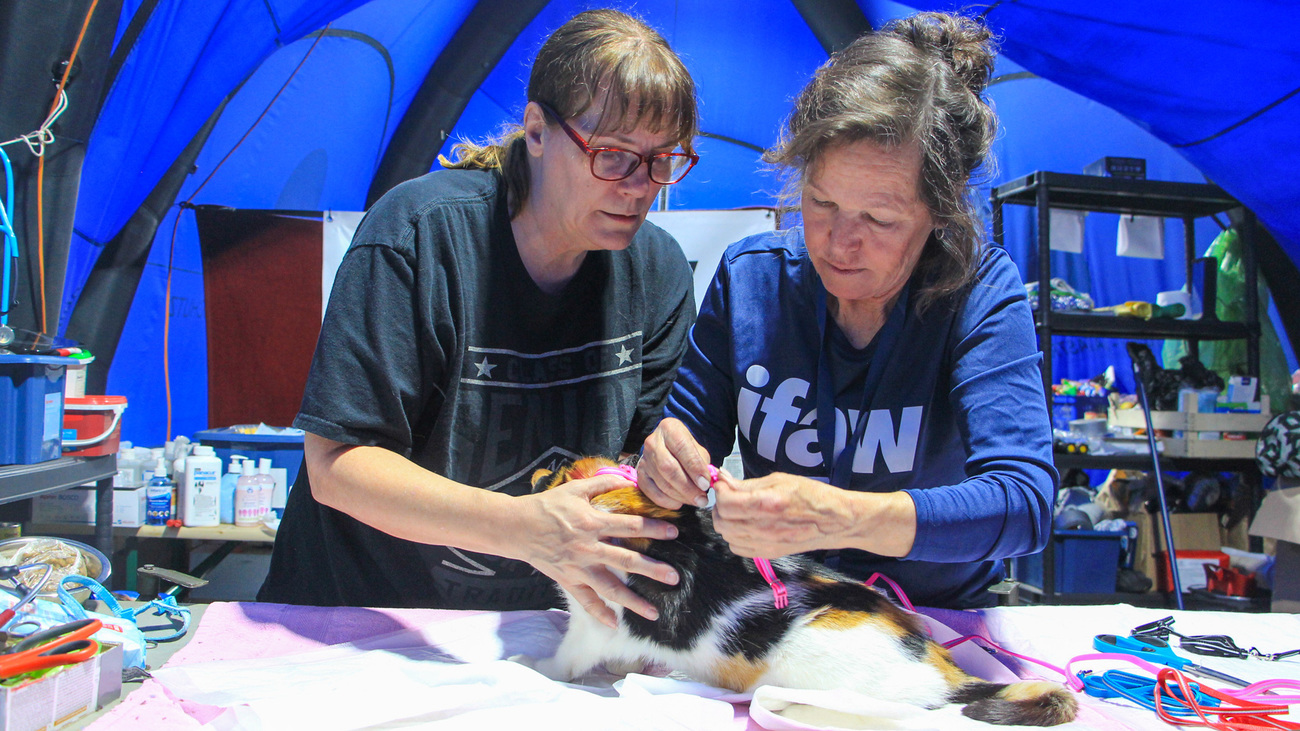 3 June 2022 marks the 100th day since Russia launched its invasion of Ukraine. IFAW's Disaster Response team, together with our partners, was at the forefront of the crisis providing urgent support to animals from the very beginning.
We've been working with local shelter partners in Ukraine since 2014 to rescue and care for animals, and we stood by those same shelters when Russia invaded earlier this year. We have been working tirelessly to support refugees and their pets, fund shelters and zoos in need of critical supplies, and aid with animal rescues.
Since the start of the war, IFAW has directly helped more than 42,000 companion and wild animals, most of which were cats and dogs, and wild animals like bears, bats and tigers. In addition to helping animals in crisis, we also supported the incredible families and caretakers of those animals.

The ifaw "blue tent"
From late March to mid-May, IFAW-trained responders and veterinarians managed the only animal care tent at the Medyka border crossing between Poland and Ukraine. Our responders, veterinarians and volunteers at the tent worked nonstop to help refugees and their pets. In eight to 12-hour shifts, they provided 24/7 access to pet food, triage veterinary care and animal supplies.

Stories and resources
Meet Alina

Ukraine: what you need to know
Read our FAQ to learn more about our work helping animals affected by the war in Ukraine.
Read our latest updates from Ukraine.
See a list of resources for families fleeing Ukraine with their pets.

Artwork from the children of Ukraine
For World Wildlife Day 2022, IFAW recently hosted its fourth annual International Youth Art Contest. Hundreds of entries received this year came from young artists across Ukraine. In tribute to those young people and their families who are experiencing such immense hardship during the unfolding crisis, we would like to share their artwork with you here.