White House rises to the challenge with bold new climate proposal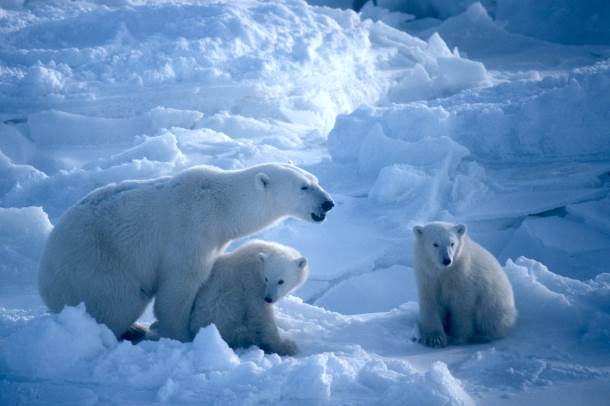 Animal lovers (and anyone else who lives on planet Earth) have something to get excited about this week: Five years after the collapse of Congressional efforts to pass climate change legislation, the U.S. government has finally made a big move to cut greenhouse gas pollution.
On Monday, President Barack Obama announced that the Environmental Protection Agency will reduce power plant carbon emissions 30% by 2030, making our country cleaner and more energy-efficient while also helping to influence international action to confront climate change, which is already harming communities and wildlife around the world.
The new rule is the anti-pollution equivalent of taking two-thirds of American cars off the road, and is by far the most important environmental action this Administration has taken.
Far from being an inflexible Big Government program, the Clean Power Plan proposes guidelines that account for differences in energy production between states: for example, Washington state (which relies mainly on renewables like hydroelectric) will have to cut emissions 84%, while Kentucky, in the heart of coal country, will only have to shave 19% of its emissions.
Watch the US EPA's video, "Clean Power Plan Explained", above.
~~~
This makes it easier for coal-dependent states to meet their targets, by spreading the up-front economic costs around. Overall, however, the new rules will more than pay for themselves by creating thousands of new jobs in energy production and associated industries, reducing health care bills (coal plants create serious health problems like asthma and higher cancer rates) and—most importantly—by helping to prevent the worst effects of global warming that threaten to send the global economy into a tailspin.
Of course, there are huge implications for international conservation and animal welfare, too, because human-caused climate change is one of the biggest threats to animals:
Polar bears are dependent on sea ice in the Arctic for hunting, breeding, and finding shelter. These amazing animals are literally losing ground due to ice loss, forcing them to swim farther and farther to find food and shelter.
Sea level rise is destroying crucial habitat for shorebirds, nesting sea turtles, and hundreds of other species.
Warmer winters cause catastrophic infestations of pine bark beetles, which have already wrecked millions of acres of forest in the American west.
Droughts dry up small water bodies upon which many unique species of amphibians and fish rely.
Excess carbon dioxide in the atmosphere is driving ocean acidification, leading to disastrous "coral bleaching" and the loss of these vibrant ecosystems.
Wildfires, floods, hurricanes and other natural disasters amplified by warmer weather leave thousands of animals vulnerable. The aftermath of storms like Hurricane Katrina highlight the need for animals to be included in emergency preparedness plans, as no one should be forced to leave a pet behind.
Effects of climate change (like drought and flooding) displace communities, and refugee camps in developing countries often exclude animals, leaving them to congregate in surrounding areas where people cook, which increases risk of disease and conflict.
Whether we rely on them for companionship, food, our livelihoods, or for their inherent value and the balance they bring to the world's ecosystems, animals are vital to our planet.
I could list a thousand more examples, but the message is clear: When it comes to cutting carbon and preventing the disastrous effects of climate change, we can't afford to wait for someone else to lead. IFAW commends the White House for this bold and encouraging step.
-PL
To find out more about how climate change impacts wildlife, companion animals, and livestock, read IFAW's report Unnatural Disasters.