US, China make waves with surprise climate agreement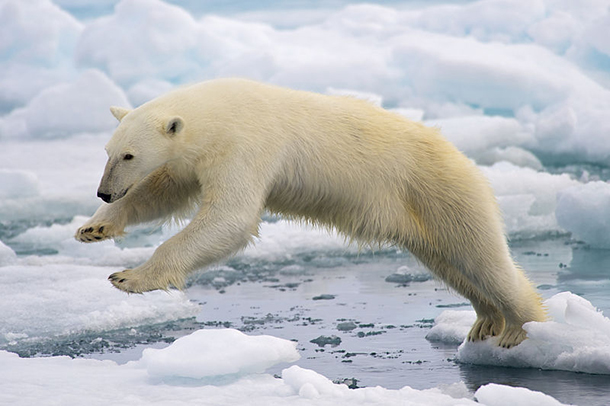 It's a little early for the holidays, but President Obama and his Chinese counterpart, Xi Jinping, gave the planet a surprise present on Tuesday night, when they announced a new pledge by the United States and China to significantly reduce their greenhouse gas (GHG) emissions.
In a nutshell, the accord calls for the US to reduce its net GHG emissions at least 26% by 2025, and for China to "peak" its GHG emissions by 2030 and increase renewable energy to 20% of the overall power used in that country.
The new targets are a step beyond the White House's existing Clean Power Plan and – in contrast to that regulatory effort – are geared around investments in renewables, technology, and "green trade."
The US and China account for 45% of the world's total GHG emissions.
Before I tell you why this is such good news, let's be up front about two things: First, nobody really knows whether the countries can follow through on the bargain – President Obama faces a hostile Congress whose new leaders have vowed to block his climate agenda, and President Xinping has yet to demonstrate his leadership on environmental issues.
And second, even if both countries meet their GHG reduction goals, it won't be enough to prevent climate change from seriously disrupting ecosystems and our society.
So why are we so excited about the announcement?
It's because, while it hinges on follow-through and stronger commitments in a few years' time, there is finally something on paper to work with.
People and animals are already dealing with extreme weather events, rising sea levels, and other dangerous impacts of climate change. The next round of international negotiations is coming up in 2015, but it had seemed, to many observers that disappointment was inevitable, once more, as the big industrial nations refused to take meaningful action.
With Tuesday's announcement, there's room for optimism again. In the past, hard-headedness by the US (think Congress' appalling dismissal of the Kyoto Protocol in 1997) and China has doomed efforts to stop rising global temperatures. Negotiators at previous climate talks made limited progress, because really, what would it matter if Romania and Paraguay cut their emissions, while China did nothing?
Now, with the world's two biggest emitters back at the table, we could see real progress.
To most folks (the majority in Congress notwithstanding), the disastrous effects of climate change are becoming more and more obvious.
Just this month, the Intergovernmental Panel on Climate Change – a Nobel Prize-winning body composed of the world's leading climatologists – released a major report that forecast, in short, hellfire and brimstone unless policymakers get their act together..
As the Secretary General of the United Nations, Ban Ki Moon, put it, "Science has spoken. There is no ambiguity in the message."
The US/China accord is a big step toward reversing this dangerous trend, and IFAW applauds both governments for their groundbreaking agreement.
-- PL
*Editor's note: a line was added at the top of paragraph nine to add specific vs. implied animal welfare context.