California enacts bullhook ban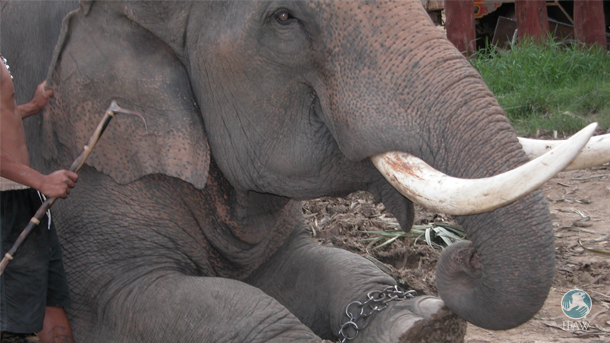 Last week, California Governor Jerry Brown signed into law a ban on the use of bullhooks and other inhumane devices to control captive elephants. Though numerous cities across the country have banned the cruel practice, California is only the second state—after Rhode Island—to take such action (and this is not the state's first time taking a stand for these incredible animals!).
Bullhooks are metal rods with sharp hooks at the end. They have long been used to "train" elephants by violently stabbing or striking their skin to force unnatural behaviors. Many groups—including IFAW—have condemned these barbaric devices and their use to cause pain and fear among captive elephants.
California State Senator Ricardo Lara of Los Angeles County (Huntington Park to Long Beach), who authored the legislation, emphasized that "a bullhook is a weapon used to harm elephants and they have no place in California."
The bill passed both chambers of the California legislature with overwhelming, bipartisan support, and—despite vetoing a similar measure last year—Gov. Brown approved the historic law. The ban will go into effect on January 1, 2018.
We applaud Gov. Brown and the state of California for putting a stop to the abuse of elephants, and hope to see other states follow this commendable example.
--CB